Please do not send inquiries to the Forum Moderators and Community Manager Cuddles regarding forum name changes. Exceptions are only made if the forum name violates the CoC. Thank you for understanding.
NXACuddles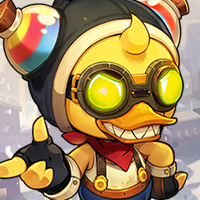 Maplestory 2 Rep: 58,135
Posts: 329
Administrator
This post will be updated with additional information about these, or new, issues, and we will work to address these issues as soon as possible. Thank you for your patience.

We are aware of the following important issues in MapleStory 2 and Mushking Royale:
The Blockade and Arcane Orb abilities are interacting in an unexpected manner.
If you claim Royale Rewards and then delete your character to create a new one, your Royale Level will be unchanged on your new character, but all rewards claimed by the now-deleted character will be unobtainable.