Please do not send inquiries to the Forum Moderators and Community Manager Cuddles regarding forum name changes. Exceptions are only made if the forum name violates the CoC. Thank you for understanding.
Friendship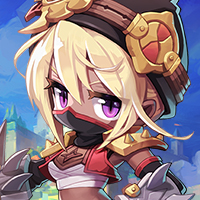 Maplestory 2 Rep: 1,260
Posts: 22
Member
edited

7:11PM

October 11, 2018
in Thief
Hi,
I wrote a small guide about thief that I posted on my guild site:
https://lotusme.me/thief/
The build should be relevant up until you get legendary weapons from Chaos Devorak, then a different build/rotation should be used. Unfortunately, I could not get the full set during CBT2, so I could not test for the next rotation.
Hope you enjoy,
Friend
edit:
im using this for now
https://imgur.com/Uw4jAro