Learn everything about the Guilded Glory update this month from the patch notes!

>> http://forums.maplestory2.nexon.net/discussion/45646/
Knight's in the late game?
WhiteJester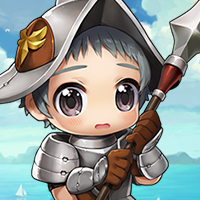 Maplestory 2 Rep: 825
Posts: 6
Member
edited

9:16AM

August 15, 2018
in Knight
Hey all, with the approach of the announcement of the official release I have been having a hard time deciding what class I will actually play. I've experimented with all the classes during both CBTs and I don't know how to feel about Knight. In other MMOs I usually play tanking classes and have a good time, but in MS2 with it's mechanics and not really needing a dedicated tank, how are Knights?

Levels 1-30 felt like a pain, so I want to know if some of the later content, how needed Knights are and do they really contribute anything to the team outside of spamming shield toss?