Please do not send inquiries to the Forum Moderators and Community Manager Cuddles regarding forum name changes. Exceptions are only made if the forum name violates the CoC. Thank you for understanding.
Fluffernut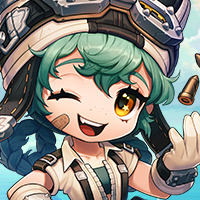 Maplestory 2 Rep: 2,245
Posts: 79
Member
edited

8:50PM

September 28, 2018
in Fan Media
♡ Hello there! ♡
Please call me Fluffans! I'm here offering some commissions!


♡
♡
Click here to reveal commission info!♡

For my fall batch, I am offering TWO types of commissions!
Detailed shading
OR
Cell shading
Full body

Detailed shading 35-40$USD



Cell shading 30-35$USD



Half body

Detailed shading 30$USD



Cell shading 25+$USD



Blinking half body/bust animation

38+$ USD!



Chibi

25+$ USD!




Headshots, Colored sketches, etc!
15+$USD





If you have any questions about commission types or etc, feel free to ask!

I am willing to draw..
♡NSFW
♡Lolita
♡Kemonomimi
♡Fanart
♡Any character/OC

♡ If you want more than one character in the picture, the price will go up depending on what you order!
I will add animated sparkles or visual novel text to your picture for +2$ on any commission type!
Please let me know if you want any other animation type added to your order, and I will let you know the charge!
Please specify the coloring style, shading style, and commission type you'd like to order when you pm me!

♡My commission wait times may vary from 2-4 weeks!
This may be subject to change, but keep in mind that the further down you are on the list the longer it may take!

♡Currently, I am accepting Paypal OR nexon credit! (kcoin, merits)
I require full payment before I start working on your commission!

♡Check
here
for a more detailed explanation of my commission info, as well as more artwork examples!
(*^-^*)
♡Slots!♡
1.Penny.link (IG, waitlisted)
[Update!] I still may be doing a few more freebies here and there~ so i will @ or message you if i end up drawing your character!
My social media :
♥ Instagram ♥
♥ Deviant Art ♥
Feel free to add me on discord too! Its @Evie#3510
I play on NA East, my ign is Evie!~