Please do not send inquiries to the Forum Moderators and Community Manager Cuddles regarding forum name changes. Exceptions are only made if the forum name violates the CoC. Thank you for understanding.
Class Balancing (Thief buff?)
Shawnyy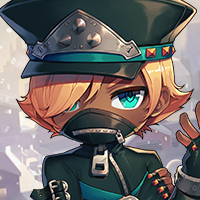 Maplestory 2 Rep: 3,100
Posts: 180
Member
edited

12:54PM

August 12, 2018
in Thief
So I have been thinking about what class I wanted to play when launch happens as most of us have thinking about as well. Doing my research about some of the classes at the top of my list though I came to the disturbing truth that maybe the game really only has 7 options. I say this because virtually every source you can find the Thief class is completely shitted on. And I mean like a full blown pants down on head. Personally I've tried the class out and I have to say I enjoy the playstyle of the class because of the classes I play in other games and such and it is a little disturbing that I have come to the realization that if you pick Thief, you will be kicked out of parties for important dungeons because that class sucks that bad and is lacking that horrible (unless you are strictly playing with friends). I was wondering if Nexon or maybe @NXACuddles had something to say about this to maybe give us some insight of what their intentions of for the class were and what role they thought it could play with the horrible capabilities it has. Now I know most people will say "oh well its good at pvp" but to be honest all the classes minus maybe archer can be good at pvp if you know your class well. So now if ALL the classes can be good in pvp but those classes are also really good in pve, why is Thief just absolute garbage? And now I have heard "oh but its good post-awakening" but the fact of the matter is there are other classes that are godly pre and post awakening so im just trying to understand the logic behind it or maybe there is something Nexon intended for the class that myself and or other players have been missing?

It seems that all of the other classes you think of have a very clear decisive role/job in having a spot in parties (adventure dungeons or chaos raids), but thief just seems to suck ass at everything except pvp. And then the icing on the cake is that its not even THAT much better at pvp than some of the other classes. Striker seems to be the pvp GOD class AND does half decent in raids as far as I have seen. I mean I understand that some games just have that one class that is a hard class but does tons of damage if you are good. The difference is that with this class, you need to be a god to do half decent damage just to KEEP UP with the other brain dead classes that most likely click 1 button. that to just makes absolutely no sense. And then not to mention its a close ranged melee class but is squishier than Spongebob AND does no damage... what? literally typing that makes absolutely no sense when trying to comprehend how the class is. In my mind a game would compensate a melee squishy class with loads of damage because of the little survivability but with this class its like no HP, no damage, no range (shortest in the game) and u literally have to sit on top of the boss just to tickle him while you have heavy gunner Jesus safe off in the distance dropping nukes on the boss's head doing the DEEPS. Even as I type this its kind of funny to try and comprehend what the hell they were thinking for the class and if they really thought it fit into some kind of meta or something. its like they don't even want you to play the class because everything the class can do, there is another class that does it way better OR just as good with absolutely no effort what so ever involved. I absolutely doubt Nexon would read this post and maybe think about buffing the class to make it even a viable class, so that it gets a fair shake as much as the other classes. The day that happens will most likely be the day the Sun stops spinning. What do you guys think about the class? do you think it deserves a buff? or should it stay banished in hell forever? And if you do think it should get some kind of a buff, what form do you think that should take?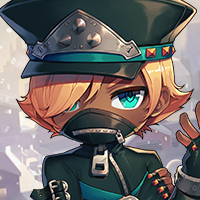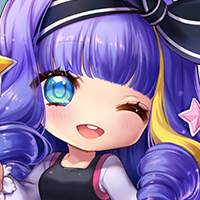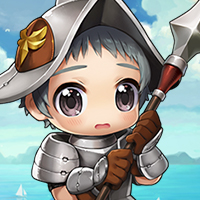 Deserving of a buff? (explain your choice down below)

39 votes

Yes

&nbsp

90%

(35 votes)

No

&nbsp

10%

(4 votes)