Please do not send inquiries to the Forum Moderators and Community Manager Cuddles regarding forum name changes. Exceptions are only made if the forum name violates the CoC. Thank you for understanding.
Sharka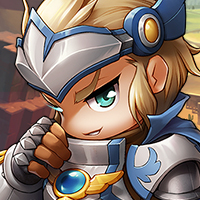 Maplestory 2 Rep: 1,090
Posts: 32
Member
I created an English Guild in KMS2. The guild is open to any and all English players that want to hang out before GMS2 release.
Apply in game. Search for [ENG Guild]
We are using my community's Discord for this, but you are not required to join us for GMS2.
https://discord.gg/kYADk6v
You can also contact me on Discord Sharka#4031