Learn everything about the Guilded Glory update this month from the patch notes!

>> http://forums.maplestory2.nexon.net/discussion/45646/
mirta000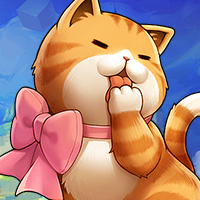 MapleStory 2 Rep: 8,260
Posts: 512
Member
Please, if you're willing to change this one part of the game, pick one of these.

1. Infinite respawns with mesos. We're also expecting merret to meso exchange to be in the game, as it is something that Korean version has, meaning technically with this option, you will still be selling revives, however F2P players will have the ability to earn their mesos and it will not look so blatantly as "we want money" which will turn off some portion of players.
2. Infinite respawns at the start of the dungeon (GW2, if nobody is fighting the boss while you're running back it will completely heal up too), meaning ideally you'll want your players to still spend money and respawn in the boss fight, however, once again, there's a nice free option if you are willing to spend the time.
3. Infinite respawns after wipe/boss is dead (most games do this). You would still charge money for reviving inside the boss fight and obviously reviving inside the boss fight will be a lot more attractive, however this way people could practice for hours without needing to reset the dungeon.
4. self respawns limited to after wipe/ boss is dead, but priest can rez (another popular option in other MMOs). In most MMOs healers can resurrect. To balance, you could make this ability take a long time to cast, or make it on a long cooldown, making merret revive a lot more lucrative again.
5. Everyone gets limited respawns. Because then at least everyone is equal. This is the worst option both for Nexon and for the players, but at least it will be less in your face and it will feel less pay to win.

I just really don't want us to go into launch with paid revives as they are. There's already a topic in general trying to decide if they're pay to win or not, so I think, for the sake of the players that will think that this is pay to win, some adjustments would be nice.