Learn everything about the Guilded Glory update this month from the patch notes!

>> http://forums.maplestory2.nexon.net/discussion/45646/
Reimy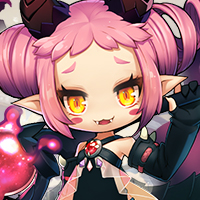 MapleStory 2 Rep: 3,020
Posts: 289
Member
For a variety of reasons in real life I chose to stop playing Maplestory 2.
In this time I made few outfits even if they are ugly.
I will present them to you all, of course you can wear them and edit as you like it.
Darling In The FranXX - 02
Me!Me!Me!
Pucca
Re:Zero - Rem
Sweet
Star
Feel free to do everything with these outfits, but not to sell them, these are free!
EDIT: These outfits are not finished. You are free to edit and finish them.