Please do not send inquiries to the Forum Moderators and Community Manager Cuddles regarding forum name changes. Exceptions are only made if the forum name violates the CoC. Thank you for understanding.
NXACuddles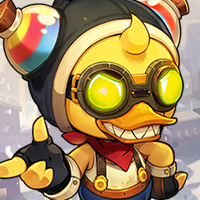 Maplestory 2 Rep: 68,485
Posts: 495
Administrator
We're down to the final days of Closed Beta 2, and we're heading to Lith Harbor on the North American and European servers! On Tuesday, July 31st, GM Zinyden and CM Cuddles to hang out with players, hand out some powerful buffs and have some fun before the servers can come down.
Come on and have some fun during Closed Beta 2's final days as we make the Harbor LIT, and check out the livestream on the Official MapleStory 2 Twitch Stream as we livestream the entire event!
Event Times:
North American West Server:
- PDT (UTC -7): 12:00 PM - 12:30 PM, July 31st
- UTC: 7:00 PM - 7:30 PM, July 31st
North American East Server:
- EDT (UTC -4): 3:30 PM - 4:00 PM, July 31st
- UTC: 7:30 PM - 8:00 PM, July 31st
European Server:
- CEST (UTC +2): 10:00 PM - 10:30 PM, July 31st
- UTC: 8:00 PM - 8:30 PM, July 31st
Livestream Times:
- PDT (UTC -7): 12:00 PM - 1:30 PM July 31st
- EDT (UTC -4): 3:00 PM - 4:30 PM July 31st
- BRT (UTC -3): 4:00 PM - 5:30 PM July 31st
- CEST (UTC +2): 9:00 PM - 10:30 PM July 31st
- AEST (UTC +10): 5:00 AM - 6:30 AM August 1st