Please do not send inquiries to the Forum Moderators and Community Manager Cuddles regarding forum name changes. Exceptions are only made if the forum name violates the CoC. Thank you for understanding.
[Video] How to play as a Knight + Balrog mechanics
Oou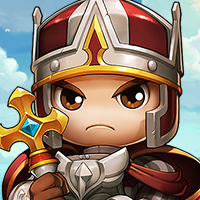 Maplestory 2 Rep: 1,025
Posts: 32
Member
edited

5:18AM

July 28, 2018
in Knight
Hello everyone!
I've had doubts and complaints with the Knight class.
I still believe the class can be tweaked but have come to love the class after a few clears of Temple of Immortals.
If anyone is interested in seeing how a Knight plays, I've made a video with a guide (Balrog mechanics included as a bonus) to showcase the Knight class.
Iron Shield OP.
Tip: there are time stamps in the YouTube comments to help you navigate through the long video
I am open to all comments/feedback whether it's about my mechanics, my video, anything really!
I haven't done the chaos raid yet so I am not a pro or anything but any questions are also welcome.
Here's my skill build:
Thanks and I hope you can find this video helpful!