Please do not send inquiries to the Forum Moderators and Community Manager Cuddles regarding forum name changes. Exceptions are only made if the forum name violates the CoC. Thank you for understanding.
Needs of PvP skill build or coaching
MeAboveAll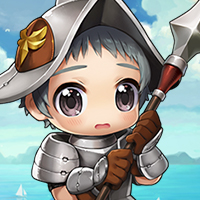 Maplestory 2 Rep: 205
Posts: 7
Member
Heya guys. I tried heavy gunner and I love the class the most out of all. So I want to get myself into PvP did few matches won mostly but I can't find a good skill build. What is the best way to deal damage via regular attacks or with one hit skills?
I am using mostly the stun grenade gravity grenade, the bomb kit, lock on and the gatling gun attack when I have no means of SP regeneration.

So any tips what I should take and any strategies or helpful tips? Appreciate it.