Learn everything about the latest update in-game from the May 30 expansion patch notes!

>> http://maplestory2.nexon.net/en/news/article/48341/awakening-patch-notes
Did your "Striker Daily Wonders" somehow disappear even though you thought you claimed it? Read here first:

>> http://forums.maplestory2.nexon.net/discussion/45521/notice-regarding-striker-daily-wonders
Needs of PvP skill build or coaching
MeAboveAll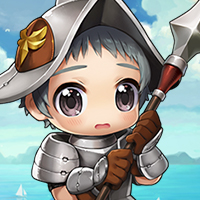 Maplestory 2 Rep: 205
Posts: 7
Member
Heya guys. I tried heavy gunner and I love the class the most out of all. So I want to get myself into PvP did few matches won mostly but I can't find a good skill build. What is the best way to deal damage via regular attacks or with one hit skills?
I am using mostly the stun grenade gravity grenade, the bomb kit, lock on and the gatling gun attack when I have no means of SP regeneration.

So any tips what I should take and any strategies or helpful tips? Appreciate it.