Please do not send inquiries to the Forum Moderators and Community Manager Cuddles regarding forum name changes. Exceptions are only made if the forum name violates the CoC. Thank you for understanding.
Arrow Barrage's Jump back/General combat complaint
Keop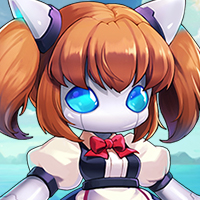 Maplestory 2 Rep: 610
Posts: 2
Member
edited

9:11PM

July 19, 2018
in Archer
Is anyone else annoyed at Arrow Barrage forces you to jump backwards? Fighting on top of a hill or anything where the terrain isnt close to completely flat feels awful because i keep jumping off a ledge, and i cant dash or jump through the mobs, making kiting anything annoying unless im on a completely flat surface. This is further felt by all ranged attacks going in a straight line, what happened to aiming slightly down or up, like in original Maple. If we could aim 1 block up or 1 block down, i feel like pve wouldn't be so awful.

And what do you do when you're jumping backwards faster than the mobs are chasing you? They stop to attack or get cc'd or are stationary and can't move. It feels like the added jump back on arrow barrage is more of a hindrance than a benefit.

Is it too difficult to choose not to jump backwards? Or at least choose the direction i jump? We already have Evasive Salvo, which is basically a re-position skill with the added bonus of doing damage. As well as Eagle glide.

Am i supposed to have high enough damage to just 1 shot everything? Does it get better later on with Screwdriver shot? Am i supposed to have enough evasion to eagle glide back into a hoard of mobs? Is the kit fine for combat on non-flat surfaces and Im just missing something and being stupid?

Currently I much rather prefer OG Maple's ranger classes to this right now.