Risune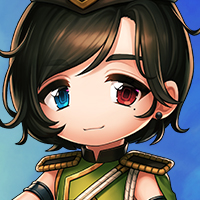 MapleStory 2 Rep: 2,095
Posts: 92
Member
Before you comment in the comment section saying this is the 20th post of complaining you have seen, don't bother. I'm just voicing my opinion.

I've been seeing a lot of complaints about several things such as CBT hats, Star adventurer and name reservations. It's honestly tiring to see all these threads with no sense of reason to them so I thought I would address some of them.

Firstly CBT hat, Why was this such a big deal? it's a hat. A HAT. It is totally understandable that CBT2 players get the hat because its a CBT hat not a CBT1 hat, however The star adventurer hat was something CBT1 players worked for in CBT1 and you should not be entitled to these rewards unless you work for them.

Now, the main issue I've been seeing is the founders pack name reservations. Honestly I can see both sides on this, the lowest package should not have name reservations in my opinion. I agree its stupid to be able to secure several names on multiple accounts for such a low cost because it does take away from the player base but on the other two packages I don't see an issue. They're paying upwards of $50 for a game they're still not sure about the direction of... I'm sorry not all of you have the money to secure your names most of which aren't sort after. (yes you __Maplestory__is__kewlxx72) But for those of you who can afford it but really want your name then honestly whats stopping you from dropping $25 for it when you are passionate enough about it to make a salty forum post?

For those of you in CBT thinking you are entitled to a name reservation for helping test the game then you already have several exclusives if you did actively play and shouldn't need more. Even if you did give extensive feedback and actively played and you feel that is enough to warrant having a name reservation then you should keep in mind the whole point of the CBT was to give feedback and actively test (don't expect things for doing what you signed up for).