Please do not send inquiries to the Forum Moderators and Community Manager Cuddles regarding forum name changes. Exceptions are only made if the forum name violates the CoC. Thank you for understanding.
[Forum] "Official News" category marked as read
Alzack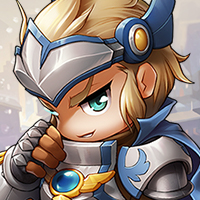 Maplestory 2 Rep: 3,745
Posts: 167
Member
I didn't see this reported anywhere around so I'm not sure whether it's been intended just for this sub-forum, treated as forum bug or simply it's just an issue on my side. Whenever there are some posts (more than 1) with new replies in "Official News" and I view a single thread there, whole section gets marked as read along with all posts yet to be viewed by me. Just to let you know - clearing cache, cookies and history as well as flushing DNS didn't solve it. I also noticed that it occured only for "Official News" and issue seemed to repeat on different website browsers.
Kind regards!