Please do not send inquiries to the Forum Moderators and Community Manager Cuddles regarding forum name changes. Exceptions are only made if the forum name violates the CoC. Thank you for understanding.
HEAVY GUNNER OVERVIEW UPDATE
TinyWaifu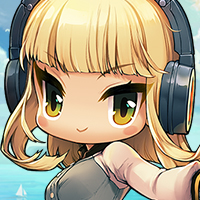 Maplestory 2 Rep: 1,690
Posts: 46
Member
Attributes: Physical, Fire, Lightning
Main Stats: DEX, Physical Damage
Play Difficulty: ★★☆☆☆
PVP
Stat Overview
Heavy gunner has great animations, and it's fun to look at. I had a lot of fun playing heavy gunner, they have a high cool down rate ~ they have great potentially doing large amount of damage, and have power to nuke down your enemies fast! The class is semi-difficult due to rotation of skill! You need to know how to properly cycle your damage, by knowing when your skills are up, and when you should use certain skills, and how you should use certain skills. People didn't pick this class much in kms2, due to the lack of mobility, you do have a skill called rocket launch allow you to move around! I found a hard time getting dps in boss fights, due to the fact if the boss is moving around a lot, you will have a hard time getting damaged in! They also cannot run & attack at the same time!
I personally went ALL DEX!
if you have any other questions, you can ask me here; or check out my twitch ~
twitch.tv/l0lita