Learn everything about the Guilded Glory update this month from the patch notes!

>> http://forums.maplestory2.nexon.net/discussion/45646/
Question: what spider is this?
Luminecent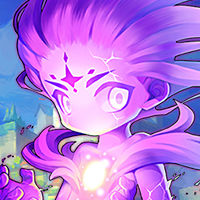 MapleStory 2 Rep: 1,885
Posts: 64
Member
Hey sorry for the random question, but i really cannot find this anywhere on the internet. i used to encounter this spider, or thing a lot when i was younger, it would usually flock around an electric box outside in groups of thousands, its really creepy, i saw one today on my pillow and was really focused on trying to figure out what it was.
Desc:
- SUPER orange, like neon orange, maybe some red in there too, it was 100% orange and no other color was on it.
- SUPER tiny, like as small as a single grain of sand.
- Looks a lot like a crab, but i don't know
i would send a pic, but i killed it and its nothing but a stain of blood on my blanket now, unless you want to see that. the blood is more red then orange doe