Please do not send inquiries to the Forum Moderators and Community Manager Cuddles regarding forum name changes. Exceptions are only made if the forum name violates the CoC. Thank you for understanding.
Petalmagic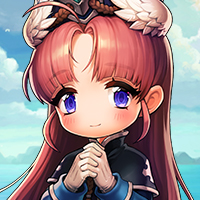 Maplestory 2 Rep: 4,070
Posts: 270
Member
Thanks to SoftCream on MS2 Discord for the idea...so this game is simple.
I'll post a picture, then you post a picture and describe how your picture beats the one above it. It keeps going till the thread dies.
Example
Mapler1: <Picture of Rock>
Maple2: <Picture of Paper> Paper covered Rock.
Maple3: <Fire> Fire burns Paper.
I'll start with...