Learn everything about the Guilded Glory update this month from the patch notes!

>> http://forums.maplestory2.nexon.net/discussion/45646/
Petalmagic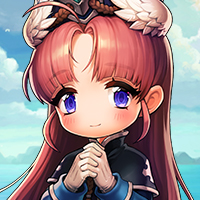 MapleStory 2 Rep: 4,080
Posts: 270
Member
Thanks to SoftCream on MS2 Discord for the idea...so this game is simple.
I'll post a picture, then you post a picture and describe how your picture beats the one above it. It keeps going till the thread dies.
Example
Mapler1: <Picture of Rock>
Maple2: <Picture of Paper> Paper covered Rock.
Maple3: <Fire> Fire burns Paper.
I'll start with...