Please do not send inquiries to the Forum Moderators and Community Manager Cuddles regarding forum name changes. Exceptions are only made if the forum name violates the CoC. Thank you for understanding.
Closed
Maplestory 2 Release [predictions thread]
ShadowsBenea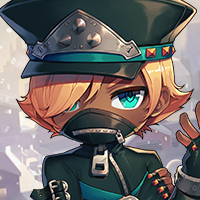 Maplestory 2 Rep: 3,780
Posts: 453
Member
COME in one and all, make your prediction now!
This is just a fun thread do not take anyone too seriously!
July, 7, 2018 that being Maplestory 2's anniversary release in korea in 2015.
Do you think you're right?

10 votes

YES!! of course!

&nbsp

30%

(3 votes)

Nah, just guessing haha!

&nbsp

70%

(7 votes)
This discussion has been closed.