Please read this notice regarding the Crystal Ore shop >> http://forums.maplestory2.nexon.net/discussion/45351/regarding-the-crystal-ore-shop
riza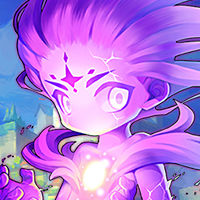 Maplestory 2 Rep: 1,745
Posts: 65
Member
Firstly, I would like to express how I am very excited and ready to be your new Moderator. Everyone on the platform, including my close friends and family, understand I love maple. I love the game so much it is not even funny. I had been welcomed with open arms into the ms2 server by cuddles and made a lot of friends and joined a lot of ms2 groups. Running this time is to give back as much as what was given to me.
I am a Mapler who plays the game daily by helping my guild and close friends socializing and getting to meet people in my respected servers. I am a member of Pantsu guild "Shout Out to Pantsu!!!!" and hope to bring the same fun we have to the community.
- A brief description of why you think you are the right fit to become a Moderator.
My main reasons for wanting to become a Moderator is because I'm always either managing, or a part of groups, and feel that I have many ideas that can help make it run smoother and efficient. I see how the forums and discords are run professionally, and I hope to bring the same energy and professionalism to this role.
I am always innovative in providing novel ideas, but most of the time I am suggested to send emails instead of a direct message in my discord. I feel if I have a role in which I possess the influence to help the community and my servers directly, it would bring a lot of people to the game. My main goal is to improve the culture and bring new positive energy to the game. Also, to help build better connections between players and staff, and be one of the bridges to make it happen.
- What do you hope to achieve and provide for the community as a Moderator?
I have mentioned some of my goals above, but I would like to go into further detail. I want to first be more involve with the community and get to know more people. I know the role is mainly targeted to the ms2 game, forums, and discord, but my goal is to not only be active in helping the ms2 environment but others as well. As each platform has their own culture, own style, and social groups I want to get to know most of them and be more familiar with it I know from the last world transfer event most people had switch servers and some even underwent a level of culture shock due to meeting a different kind of people with different culture in their respected platforms.
I want to help players who are having a rough time and having issues within the community and help resolve it to make a more positive community. I feel that the more of us the better as strength comes in numbers. I feel if we are united, we can dominate as a community. My motto is "Players First" and "Unity!!"
I want to bring what I have done in khroa and ms2 beta and discords to this position. Having most people get to know each other, getting to know some of them. Also getting to know the people who you never see. I know a lot of us only see big streamers and only recognize high profile individuals, my goal is to find ways of everyone being able to show off their unique greatness or talents. I also want there to be a way to maybe do voice channels or events that can bring people closer together. My overall goal is unity as the division is against my nature and background.
- Do you have any experience moderating for other communities? If yes, please explain.
Recently I have been taking on roles of moderating with aot (attack on titan) servers and became mod captain. In one of the servers, we work closely with Reddit and help the aot community get to know more about the culture. We also help with manga releases moderating same way as ms servers, but we work and strive to get along and build closeness with our respected community. If I quote our moderator leader "we want to feel like family and be able to talk and act that way around each other, We are not looking to be dictators but work towards building closeness to our members".
I followed this philosophy to heart and worked towards that over the goal. I help implement and think of ideas to help our community. The other server I am a volunteer helper and learning more moderator skills and learning how to work with people in management. I feel with these skills it would show that I'm fully capable of operating and working in a team function which is essential to this position. I can say also I have insight with dealing with disrupted members or trolls and will act in the best interest of the server. It also shows competence as you will need it to be able to manage multiple people.
Now if you are talking Nexon forum communities I haven't participated in leading or moderating any of sort. I have led my server in khroa raid parties such as ursus, lotus and Damien parties. I have also run a guild in my server for 3 years and within that time I also lead 10 successful alliances as an alliance leader. I also like to note that my alliance in khroa was the only multilingual and cultural alliance in khroa where we had French, Spanish, English, Creole, and Korean speaking or background members within our group. Our alliances or guild always welcomes diversity to its fullest and demonstrated it with its long track record.
During those times I would be put in charge for most functions or raids due to my track record. The real-life experience I help run most to all clubs in school, overseeing managing students and contacting and sorting issues or events if it were to occur. I was in my school MSG varsity as a news reporter and editor as I had to take care of getting people together and making reports on all activities on school grounds (was easy cause I was in mostly all the clubs).
I also held a position on a radio station where I oversaw running and hosting shows at the station. I also had a part-time as a performing secretary where sometimes as I am a certified stage combatant would act as a heel for some showcases. As you see most communities inside and out, I demonstrated excellence and had been put in my positions, not due to anyone favoring me or putting me there just to put me there, but because I was the competent and best person for the job.
I won about 10 awards at my school for leadership and my capabilities of performing such as my debate team, performing arts team, and school leadership awards. I feel my awards speaks for my abilities of getting the job done and being recognized for my competence and performance.
Conclusion
Now I can understand there will be a lot of people who will like me running and be all for it. There will be some who won't, but overall, I feel my experiences and background shows I am fully capable of moderating. I don't talk about what I can do, I show it through action as actions is louder than words. I feel I have helped a lot of people in the community and had been the voice of the voiceless. I am a people person and a fighter who will fight for my people. Picking me for moderator is picking someone who has shown he will fight and defend their members and community. Now I am open for criticism and encouraging it as I want to hear how the ms2 community feels. I hope all would consider me Riza Saika as your new moderator.
MS2
IGN- RizaSaika
World- North America East
MS1
IGN- Rizásaika
World- Bera
Discord- RizaSaika#8726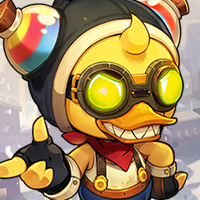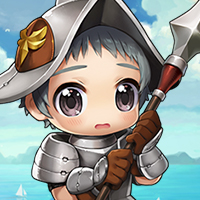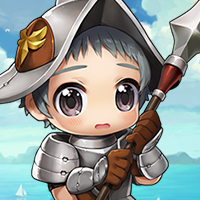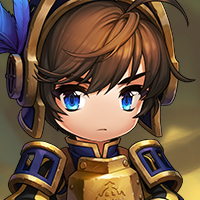 "Am I fit to be a Moderator for MapleStory 2?"

90 votes

Yes

&nbsp

48%

(43 votes)

No

&nbsp

52%

(47 votes)