Please do not send inquiries to the Forum Moderators and Community Manager Cuddles regarding forum name changes. Exceptions are only made if the forum name violates the CoC. Thank you for understanding.
AFKay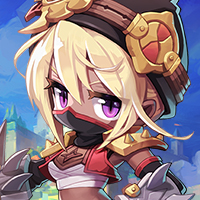 Maplestory 2 Rep: 770
Posts: 8
Member
edited

1:01PM

May 27, 2018
in Music
Have you ever wanted a MML in Maplestory 2 or any other game but never knew how to make them? Well, have no fear for AFKay is here! Just say what song you want in the description and I'll provide a MML code for you.
Already Made MMLs
Yuuki Yuuna wa Yuusha de Aru
Melody:
t160r2r8v10l32.fg16g+a+16>cc+16d+l8.cgg+8c2c+gg+8cgg+8c+g+a+8<a+2>c+g+a+8f+>cc+8<d1r1l4rv8<cv10g+v8gv10gg+8g+8>b+v7c+v10g+v7c+v9fv8c+8v10<a+8fd+8d+8>gv8d+v9cv8gv9a+v7d+v10<gg+8g+8v11>g+v8fv10<g+8g+8v9>ev10a+<g8b+8a+g+8g+8v11>g+v7cv11d+v7c8<g+8v10g+ggg+8g+8v11n68v10gg+8g+8>fg+v8f8v10<a+8fd+8d+8>gv8d+v10cv6c8v8<g+8v11>g+v7cv10<c+g+8g+8>fv8c+v10g+v8fv10b+v8g+v10<c+a+8a+8>fv7cv10<ev8>cv10gv7cv10l8<fv9>cc+g+r4c+cc+g+v10l4<a+g+a+>cl8c<gg.>c.d+l4ccccl8<fv9>cc+g+r4c+cc+g+v10l4c+c+c+cl8ccc.c.cl4ccccl8<fv9>cc+a+r4v10c+l4c+.c+c+c+l8cn58ccc.c.cc4c4d+a+d+rd4dd4d4ddfg+>d<c-cdrd4b+l4.ffe<<g16v8l64ab>cdefgab>cdefgabv10l8.b+ccc8<f2l4fgg+>cc2.l8c+<fa+.g+.fd+gl16fgg+a+l8.g+gg+8f2l4g>ceec2rl8ccl8.<a+gg8d+d+d+8>d2ddd8c+c+c+8c+c+c+8l4.c<g>d+2.l8fa+frc4c+<a+l16f+g+a+>c+f+g+a+n73f+2l8c+c+c+rd4n73a+l4<a+rer>cl8ccl8.cgg+8c2c+gg+8cgg+8c+g+l8a+c+<a+g+a+>c+.g+.a+f+.>c.c+l1<d&d2c2v7<a+&a+

Harmony:
t160r1l2o2fd+c+cv9f+v8l8>f+v9a+v8g+v9a+v7f+v9>f+fv8f+v9fv10a+v8fv9f+v8<<g1c1r1v9>c+g+>cv10fr4g4g+g+r4fgg+rv7<cv10gv9a+r2rv8cv9gv10>cd+g+4g4v7<<a+v9>fg+v10>c+r4g4v7<cv9ga+v10>fefr4v7<fv10>cfr2rv8n39v10ccr2rv8<<dv9>g+>cv10fr2v8<<c+v9>g+>cv10ffgg+rv8<<cv10>gv9a+r2rv8<fv10>>cv9frv10d+c+c4v7o1a+v9>>fg+v10n49r2rv8g+v9>c+v10fd+c+c4v7<<c4v9>a+v11>fr1r4v8l64<<gab32>cdefg32abv11b+16v7<c+4v9l8>c+fv11g+rv7l16c+v8<g+frl8c+v9c+rv7>c+4v8c+4c+v7<c4v9>cv10ga+rv8l16c<gd+rv7l8cv9crv8>c4c4v9cv8<<a+4>a+v9>fv11g+rv8l16<a+fc+rl8<a+a+r>a+4v9a+4v8a+v7<g+4v8>g+v9>d+g+v10b+v8g+d+v7<<g+v8g+r>>d+4d+v9g+>cv8o1f+4v9>f+v10>c+frv7<f+16v8c+16<a+v9f+v8f+4v9>>c+4c+4c+v7<<f4v9>fv10>cv9fg+v8fcv7<<fv8frv7n32d+4v8d+v10n27v8d4v9>da>dfav10>dv8<<g4v7gv10>dgrv7l16gv8dv7<grv8l4.ccccv9l4cv8cv7<fv8l8>fv10n44v8fv11n44v8fv11n44v8d+4d+v10n39v7d+v10n39v7d+v10n39v8c+4v7c+v10n37v8c+v10n37v7c+v10n37v7c+v9n37v7c+v9n37v8c4c4<a+4v7a+v10n34v8a+v9n34v8a+v9>a+c4v8cv9b+v10e4v9l16>gv8ecr<<f4l8>fv10>cv9fv10g+b+rv7<d+4d+v9n39v8d+v9n39v7d+v9n39v8d4v7dv10>dv7<dv9>dv8<dv9>dv8<c+4v7c+v9n37v8c+v10n37v8c+v10n37v8l4.cc<fl8>fv9>cfg+v10>cfrv7o1f+4v8>f+v9>c+v10f+4v7n30v9f+v8<f+4rn37f+v9>c+v10f+v9a+<g4v8>c+v9ga+v8gc+v9gv8<c4gv9>cegv10b+rv7<f4fv9>fv8<d+4v7d+v9n39v8c+4v7c+v10n37v8c4v7cv10b+f+4v7f+v10n42v8f+v9n42v8f+v9n42v8f+v10n42v7f+v10n42v7f+v10n42v7f+v10n42v8g1c2v9>cgv10b+rv8l1<f&fr
theme of really cool bird
Melody:
t140l1.rrrrrrrr2r2.l8rv11a+>f2&frefefl64efec+16&c+r16l8n58r.efl16efec+n58refec+<a+rara+r>efec+<a+8>f64a+32.a+ra+a+ra+rerf2.erfr>c+rcrc+<ara+8r8.>crc+rcc+c<ag+r>cc+c<ag+r>cc+c<ag+rn56grn54f+r<f>fr<e>erd+rf2&f8r8erfrerg+rl64efec+16&c+r16l8<a+.r>efl16efec+n58refec+<a+rara+r>efec+<a+8>f64a+32.a+ra+a+ra+rerf2.erfr>c+rcrc+<ar8a+8r8>crc+rcc+c<ag+r>cc+c<ag+r>cc+c<ag+rfa+rfb+rf>f<<g+>c+d+fg+8ff+g+r8.d+efc+rcc+n58c<g+a+rfb+rf>c+r8d+r8fra+rff+g+r8.d+efc+d+f>cc+c<g+a+rfb+rfn73rfn75rf>frc+r<f+g+a+f+g+a+f+g+c+ff+c+ff+c+n58crd+g+ra+b+g+g+d+cd+g+d+c+cc+d+ec+d+ed+eabn73abn73a>ef+d+r<ba+rf+d+r<ba+f+ba+f+c+l1.rrrrrr4.l8a+>f2&frefefl64efec+16&c+r16l8n58r.efl16efec+n58refec+<a+rara+r>efec+<a+8>f64a+32.a+ra+a+ra+rerf2.erfr>c+rcrc+<ara+8r8.>crc+rcc+c<ag+r>cc+c<ag+r>cc+c<ag+rn56grn54f+r<f>fr<e>erd+rf2&f8r8erfrerg+rl64efec+16&c+r16l8<a+.r>efl16efec+n58refec+<a+rara+r>efec+<a+8>f64a+32.a+ra+a+ra+rerf2.erfr>c+rcrc+<ar8a+8r8>crc+rcc+c<ag+r>cc+c<ag+r>cc+c<ag+rfa+rfb+rf>f<<g+>c+d+fg+8ff+g+r8.d+efc+d+cc+n58c<g+a+rfb+rf>c+r8d+r8fra+rff+g+r8.d+efc+d+f>cc+c<g+a+rfb+rfn73rfn75rf>frc+r<f+g+a+f+g+a+f+g+c+ff+c+ff+c+n58crd+g+ra+b+g+g+d+cd+g+d+c+cc+d+ec+d+ed+eabn73abn73a>ef+d+r<ba+rf+d+r<ba+f+ba+f+c+l1rrrrr

Harmony 1:
t140l1rrrrv11l8o2a+r>c+rd+r16er16d+n34rc+rd+r16er16g+n34rc+rd+r16er16d+n34rc+rd+r16er16g+n34rc+rd+r16er16d+n34rc+rd+r16er16g+n34rc+rd+r16er16d+n34rc+rd+r16er16g+n34rc+rd+r16er16d+n34rc+rd+r16er16g+n34rc+rd+l16re8rd+8<a+8ra8rg+8rg8rl8f+fa+r>c+rd+r16er16d+n34rc+rd+r16er16g+n34rc+rd+r16er16d+n34rc+rd+r16er16g+n34rc+rd+r16er16d+n34rc+rd+r16er16g+n34rc+rd+l16re8rd+8<a+8ra8rg+8rg8rl8f+fa+r>c+rd+r16er16d+n34rc+rd+r16er16g+n34rc+rd+r16er16d+n34rc+rd+r16er16g+n34rc+rd+r16er16d+n34rc+rd+r16er16g+n34rc+rd+l16re8rd+8<a+8ra8rg+8rg8rl8f+fa+r>c+rd+r16er16d+n34rc+rd+r16er16g+n34rc+rd+r16er16d+n34rc+rd+r16er16g+n34rc+rd+r16er16d+n34rc+rd+r16er16g+n34rc+rd+l16re8n51d+8<a+8ra8rg+8>>d+8re8rl8<<fa+r>c+rd+r16er16d+n34rc+rd+r16er16g+n34rc+rd+r16e>d+16<d+n34rc+rd+r16er16>g+<<a+r>c+rd+r16er16d+n34rc+rd+r16er16g+n34rc+rd+l16re8rd+8<a+8ra8rg+8rg8rl8f+fa+r>c+rd+r16er16d+n34rc+rd+r16er16g+n34rc+rd+r16er16d+n34rc+rd+r16er16g+n34rc+rd+r16er16d+n34rc+rd+r16er16g+n34rc+rd+l16re8rd+8<a+8ra8rg+8rg8rl8f+fa+r>c+rd+r16er16d+n34rc+rd+r16er16g+n34rc+rd+r16er16d+n34rc+rd+r16er16g+n34rc+rd+r16er16d+n34rc+rd+r16er16g+n34rc+rd+l16re8rd+8<a+8ra8rg+8rg8rl8f+fa+r>c+rd+r16er16d+n34rc+rd+r16er16g+n34rc+rd+r16er16d+n34rc+rd+r16er16g+n34rc+rd+r16er16d+n34rc+rd+r16er16g+n34rc+rd+l16re8n51d+8<a+8ra8rg+8>>d+8re8rl8<<fa+r>c+rd+r16er16>d+

Harmony 2:
t140v11l8o1a+r>c+rd+r16er16d+n22rc+rd+r16er16g+n22rc+rd+l16rerd+ed+l8n22rc+rd+r16er16g+n22rc+rd+r16er16d+n22rc+rd+r16er16g+n22rc+rd+l16rerd+ed+l8n22rc+rd+r16er16g+n22rc+rd+r16er16d+n22rc+rd+r16er16g+n22rc+rd+l16rerd+ed+l8n22rc+rd+r16er16g+n22rc+rd+r16er16d+n22rc+rd+r16er16g+n22rc+rd+l16rerd+ed+l8n22rc+rd+r16er16g+n22rc+rd+r16er16d+n22rc+rd+r16er16g+n22rc+rd+l16rerd+ed+l8n22rc+rd+r16er16g+n22rc+rd+r16er16d+n22rc+rd+r16er16g+n22rc+rd+l16rerd+ed+l8n22rc+rd+r16er16g+n22rc+rd+r16er16d+n22rc+rd+r16er16g+n22rc+rd+l16rerd+ed+l8n22rc+rd+r16er16g+n22rc+rd+r16er16d+n22rc+rd+r16er16g+n22rc+rd+l16rerd+ed+l8n22rc+rd+r16er16g+n22rc+rd+r16er16d+n22rc+rd+r16er16g+n22rc+rd+l16rerd+ed+l8n22rc+rd+r16er16g+n22rc+rd+r16er16d+n22rc+rd+r16er16g+n22rc+rd+l16rerd+ed+l8n22rc+rd+r16er16g+n22rc+rd+r16er16d+n22rc+rd+r16er16g+n22rc+rd+l16rerd+ed+l8n22rc+rd+r16er16g+n22rc+rd+r16er16d+n22rc+rd+r16er16g+n22rc+rd+l16rerd+ed+l8n22rc+rd+r16er16g+n22rc+rd+r16er16d+n22rc+rd+r16er16g+n22rc+rd+l16rerd+ed+l8n22rc+rd+r16er16g+n22rc+rd+r16er16d+n22rc+rd+r16er16g+n22rc+rd+l16rerd+ed+l8n22rc+rd+r16er16g+n22rc+rd+r16er16d+n22rc+rd+r16er16g+n22rc+rd+l16rerd+ed+l8n22rc+rd+r16er16g+n22rc+rd+r16er16d+n22rc+rd+r16er16g+n22rc+rd+l16rerd+ed+l8n22rc+rd+r16er16g+n22rc+rd+r16er16d+n22rc+rd+r16er16g+n22rc+rd+l16rerd+ed+l8n22rc+rd+r16er16g+n22rc+rd+r16er16d+n22rc+rd+r16er16g+n22rc+rd+l16rerd+ed+l8n22rc+rd+r16er16g+n22rc+rd+r16er16d+
Sparkle
Melody:
t96v9l16b>c+f+c-c+f+c-c+f+c-c+f+c-c+f+c-c+f+c-c+f+c-c+f+c-c+f+c-c+f+c-c+f+c-c+f+c-c+f+c-c+f+c-c+f+c-c+f+c-c+f+c-c+f+c-c+f+c-c+f+c-c+f+c-c+f+c-c+f+c-c+f+c-c+f+c-c+f+c-c+f+c-c+f+c-c+f+c-c+f+c-c+f+c-c+f+c-c+f+c-c+f+c-c+f+c-c+f+c-c+f+c-c+f+c-c+f+c-c+f+c-c+f+c-c+f+c-c+f+c-c+f+c-c+f+c-c+f+c-c+f+c-c+f+c-c+f+c-c+f+c-c+f+c-c+f+c-c+f+c-c+f+c-c+f+c-c+f+c-c+f+c-c+f+c-c+f+c-c+f+c-c+f+c-c+f+c-c+f+c-c+f+t98c-c+f+c-c+f+c-c+f+c-c+f+c-c+f+c-c+f+c-c+f+c-c+f+c-c+f+c-c+f+c-c+f+c-c+f+c-c+f+c-c+f+c-c+f+c-c+f+c-c+f+c-c+f+c-c+f+c-c+f+c-c+f+c-c+f+c-c+f+c-c+f+c-c+f+c-c+f+c-c+f+c-c+f+c-c+f+c-c+f+c-c+f+c-c+f+c-c+f+c-c+f+c-c+f+c-c+f+c-c+f+c-c+f+c-c+f+c-c+f+c-c+f+c-c+f+c-c+f+c-c+f+c-c+f+c-c+f+c-c+f+c-c+f+c-c+f+c-c+f+c-c+f+c-c+f+c-c+f+c-c+f+c-c+f+c-c+f+c-c+f+c-c+f+c-c+f+c-c+f+c-c+f+c-c+f+c-c+f+c-c+f+<c-c+f+b>c+f+>c+8<b8f+8e8&e32.r64<c-c+f+b>c+f+c-c+f+c-c+f+c-c+f+c-c+f+c-c+g+f+c+<bf+c+<br4.b>c+f+b>c+f+>c+8<b8f+8e8&e32.r64<c-c+f+b>c+f+c-c+f+c-c+f+c-c+f+c-c+f+c-c+f+<b8l32b>c+f+b>c+f+b>c+f+4l16&f+.&f+64r64o4c-c+f+>d+d+d+d+8c+c+8<bb8&b32.r64c-c+f+c-c+f+c-c+f+c-c+f+>d+d+d+d+8c+c+8<bb8l32.&br64>d+8f+16c+8&c+r64<b8&br64l16c-c+f+>d+d+d+d+8c+c+8<bb8&b32.r64c-c+f+c-c+f+c-c+f+c-c+f+>c+c+c+c+8d+c+8<bb8&b32.r64c-c+f+c-c+f+c-c+f+c-c+f+>d+d+d+d+8ed+8c+<b8&b32.r64c-c+f+c-c+f+c-c+f+c-c+f+>d+d+d+d+8c+c+8<bb8l32.&br64>d+8f+16c+8&c+r64<b8&br64l16c-c+f+>d+d+d+d+8c+c+8<bb8&b32.r64c-c+f+c-c+f+c-c+f+c-c+f+r>c+c+c+8d+c+8<bb8&b32.r64c-c+f+c-c+f+c-c+f+c-c+f+b>c+f+v11>c+8<b8f+8v10e8&e32.r64v9<c-c+f+b>c+f+c-c+f+c-c+f+c-c+f+c-c+f+c-c+g+f+c+<bf+c+<br4.b>c+f+b>c+f+v11>c+8<b8f+8v10e8&e32.r64v9<c-c+f+b>c+f+c-c+f+c-c+f+c-c+f+c-c+f+c-c+f+<b8l32b>c+f+b>c+f+b>c+f+4&f+16.&f+64r64t93o4b8&b.r64l16>d+d+d+d+8c+c+8<bb4&b.l64&brg+4&g+16.&g+rf+8&f+32.rl16>d+d+d+<a+8>c+c+8c-d+8l32.&d+r64d+8f+16c+8&c+r64<g+8&g+r64f+8&f+r64l16>d+d+d+d+8c+c+8<bb4&b.l64&brg+4&g+16.&g+rf+8&f+32.r>c+8&c+32.r<a+8l16>d+c+8<bb4&b.l64&br4.rd+8&d+32.r>d+8&d+32.rd+8l16ed+8c+<b4&b.l64&brf+8&f+32.rg+8&g+32.r<a+8&a+32.rl16>>d+d+v8d+v9d+8c+c+8<bb8l32.&br64>d+8f+16c+8&c+r64<b8&br64<b8&br64l16>>d+d+d+d+8c+c+8<bb4&b.l64&brb8.&b32.r16rb8.&b32.rl16>c+c+c+c+8d+c+8<bt102b8l32.&br64c-c+f+bv10b>c+f+b>c+f+bv11>c+f+8.r8.l16o4bbbb8bb8>ed+8c+<b8bb8>c+d+8c+c+8&c+32.r64<a+8a+a+8a+a+8>ed+8&d+32.r64d+8.&d+32.r64c+c-c+4&c+.&c+64r64c-8c+d+8e8l32.&er64d+16<b8b8&br64>d+16c-8c+4.&c+r64c-8c+16d+8e8&er64d+16e8f+8&f+r64l16ed+8c+c+8d+c+8<bv13b8&b32.rr64v11>>b>c+r<c-c+r<c-c+r4c-c+r<c-c+r<c-c+r8.f+>c+f+a+>c+f+a+>c+f+>f+4&f+.l64&f+rv13o4a+8.r8v11>d+32e32d+4&d+16.&d+r<<b8&b32.r8r>>g+16f+8.&f+32.r16rl32ed+c+8.&c+.r16r64c-c+d+4&d+16.l64&d+r<a+4&a+16.&a+rd+4&d+16.&d+rd+4&d+16.&d+re8l32.&er64e8&er64e8&er64f+8b16d+8&d+r64f+8&f+r64f+8&f+l64rb8>c+16<f4&f16.&frf4&f16.&frf+8&f+32.rb8&b32.ra+8&a+32.rg+8&g+32.rf+4&f+16.&f+r<b8&b32.r>g+8&g+32.rf+8&f+32.r8rl32>ed+c+8&c+.r8r64c-c+d+4&d+16.l64&d+r<a+4&a+16.&a+rb4&b16.&brl8n61bf+bl32.&br64v10e8&er64v11e8&er64f+8b16>>c+8&c+r64<<f+8&f+r64f+8&f+r64b8>c+16d+8&d+r64<e8&er64>c+8&c+r64<e8&er64b8&br64e8&er64e8&er64e8&er64b8&br64l16b>c+f+c-c+f+c-c+f+<a+8&a+32.r64a+>c+f+n58c+f+n58c+f+<b8&b32.r64v7b>c+f+c-c+f+c-c+f+c-c+f+c-c+f+c-c+f+c-c+f+c-c+f+c-c+f+t94c-c+f+c-c+f+t93c-c+f+c-c+f+t91c-c+f+c-c+f+t89c-c+f+c-c+f+t88c-c+f+c-c+f+t87c-c+f+c-c+f+t85c-c+f+c-c+f+t75c-c+f+t82c-c+f+t80c-c+f+t69c-c+f+<b8f+8r2t87b8>c+d+8e8l32.&er64d+16c+8<b4.&br64f+8&f+r64a+8&a+r64b8>c+16d+8e8&er64d+16c+16c-16d+4.&d+r8.r64<a+8&a+r64b8>c+16d+8e8&er64d+16c+8<b4.&br4r16r64f+16b8>c+16d+8e8&er64d+16c+8<b8.&br64f+8&f+r64c+8&c+r64<f+8&f+r64>b8>c+16d+8e8&er64d+16c+8<b2.&b64rb8>c+16d+8e8&er64l16d+c+c-8d+4&d+.l64&d+r<f+8l32.&f+r64d+8&d+r64b8>c+16d+8e8&er64d+16c+8<b8.&br64b8g+16b16>c+16<b8&br64b16>f+8&f+r64<b8b8&br64l16g+b8>c+r2r8.g+f+8<bb8b>e8d+c-8c+r8.t96<c-c+f+c-c+f+c-c+f+c-c+8c-c+f+c-c+f+c-c+f+c-c+f+c-c+f+c-c+8c-c+f+c-c+8c-c+f+c-c+f+c-c+f+c-c+8c-c+f+c-c+f+c-c+f+c-c+f+c-c+f+c-c+f+c-c+f+<b8l32.&br64v8n49f+a+>c+g+v9<a+g+a+>a+32c+l32n46v10c+r64f+bf+c+c-c+f+v11n61a+f+c+f+a+n63a+v12f+d+f+a+>e<a+f+e16.v13f+8&f+.r64<f+a+>c+f+a+>c+f+<a+f+a+16.>f+a+>c+f+a+>c+f+8l32.&f+r64o4a+8&a+r64<a+8&a+r64>b8a+16b8&br64c-8>f+16f+8&f+r64<b8a+16b8&br64<g+8>>g+16f+8&f+l16rr64<bb>c+8.&c+32.r64c+d+e8&e32.rr64d+c+<b8&b32.r8r64bb4&b.l64&brb8&b32.rg+8>c+16<b8&b32.rf+8&f+32.rb8b8&b32.r>c+16<b4&b16.&br>c+8.&c+32.rl16c+d+e8.&e32.r64d+c+<b8.&b32.r64a+b>c+8&c+32.r64<f+8&f+32.r64n63b>d+f+b>f+f+<f+b<b8a+>ec-eg+b>g+f+<f+bf+<bb>f+c+f+a+c+d+gega+d+c+d+c-d+f+bc-d+c-d+f+bc-ec-eg+c-c+<b8&b32.r64f+8&f+32.r64n63b>d+f+c-c+<b8&b32.r64>f+8&f+32.r64ec-eg+<bg+b8&b32.r64>f+8&f+32.r64ec-eg+<bg+b8>eg+bc-d+8&d+32.r64t110<d+d+d+t96l8d+>ed+c+&c+32.r64<<f+&f+32.r64>>c+<ba+b&b32.r64v7l16c-c+f+c-c+f+c-c+f+c-c+f+c-c+f+c-c+f+c-t160c+8t96f+8&f+32.r64c-c+f+c-c+f+c-c+f+c-c+f+c-c+f+c-c+f+g+8&g+32.r64f+8&f+32.r64c-c+f+c-c+f+c-c+f+c-c+f+c-c+f+c-c+f+c-c+f+d+8&d+32.r64c-c+f+c-c+f+c-c+f+c+8&c+32.r64c-c+f+c-c+f+c-c+f+<b8&b32.r64b>c+f+c-c+f+c-c+f+c-c+f+c-c+f+c-c+f+c-c+f+c-c+f+c-c+f+c-c+f+c-c+f+c-c+f+c-c+f+c-c+f+c-c+f+d+2&d+8.l32&d+r>>b>c+64<d+2&d+8&d+.

Harmony:
t96v9<d+&d+16.l64&d+r>d+4&d+16.&d+r<e4&e16.&er>e4&e16.&er<f+4&f+16.&f+r>f+4&f+16.&f+rf+4&f+16.&f+rf+4&f+16.&f+r<d+4&d+16.&d+r>d+4&d+16.&d+r<e4&e16.&er>e4&e16.&er<f+4&f+16.&f+r>f+4&f+16.&f+rf+4&f+16.&f+rf+4&f+16.&f+r<<d+4&d+16.&d+r>>d+4&d+16.&d+r<<e4&e16.&er>>e4&e16.&er<<f+4&f+16.&f+r>>f+4&f+16.&f+r<<g+4&g+16.&g+r>>g+8&g+32.r<<f+8&f+32.rd+4&d+16.&d+r>>d+4&d+16.&d+r<<e4&e16.&er>>e4&e16.&er<<f+4&f+16.&f+r>>f+4&f+16.&f+r8.r<<b8&b32.r>f+8&f+32.rb8&b32.r<d+8.l16>>d+d+d+d+8c+c+8<be4&e.l64&er<e4&e16.&erf+8.l16>>d+d+d+d+8c+c+8<bg+8l32.&g+r64>d+8f+16c+8&c+r64<b8&br64<d+8.l16>>d+d+d+d+8c+c+8<be4&e.l64&er<e4&e16.&erf+8.l16>>c+c+c+c+8d+c+8<b<b4&b.l64&br<b8&b32.r>>f+8&f+32.r<d+8.>>d+8&d+32.rd+8l16ed+8c+<e4&e.l64&er<e4&e16.&erf+8.l16>>d+d+d+d+8c+c+8<bg+8l32.&g+r64>d+8f+16c+8&c+r64<b8&br64<d+8.l16>>d+d+d+d+8c+c+8<be8l32.&er64b8&br64b8&br64<e8&er64f+8.>>c+8&c+r64c+8l16d+c+8<b<b4&b.l64&br<b8&b32.r>>f+8&f+32.rl16<d+b>d+d+b>d+8.l32.&d+r64d+8&d+r64<<e8&er64l16eb>eeb>e8.&e32.r64<<f+4&f+.l64&f+r>f+4.<f+4&f+16.&f+r>f+8&f+32.r<f+8&f+32.rl16d+b>d+d+b>d+8.l32.&d+r64d+8&d+r64<<e8&er64l16eb>eeb>e8.&e32.r64<<f+4&f+.l64&f+rl4.>f+f+8f+4rl16<d+b>f+b>c+f+c-c+f+c-c+8<<eb>e4.&e32.r64e8&e32.r64n30c+f+b>c+f+c-c+f+c-c+f+<<g+>d+g+b>c+f+c-c+f+c-c+8<<d+b>f+b>c+f+c-c+f+c-c+f+<<eb>er4.e8&e32.r64n30c+f+b>c+f+c-c+f+c-c+f+<c-f+br4.<<b8&b32.r64>d+b>d+b>c+f+c-c+f+c-c+f+<<eb>er4.<<e8&e32.r64v15f+8.v9>>b>c+f+c-c+f+c-c+f+<<g+>d+g+b>c+f+c-c+f+c-c+f+<<d+b>d+b>c+f+c-c+f+c-c+f+<<eb>er4.<<e8&e32.r64f+8&f+32.r64>>b>c+f+c-c+f+c-c+f+<c-f+br4.<<b8&b32.r64v15>d+v9b>d+d+b>d+8l32.&d+r64d+16<b8&br64<e8&er64l16eb>eeb>e8.&e32.r64<<f+4&f+.l64&f+r>f+4.<f+4&f+16.&f+r>f+8&f+32.r<f+8&f+32.rv11l16d+v9b>d+d+b>d+8.l32.&d+r64d+8&d+r64<<e8&er64l16eb>eeb>e8.&e32.r64<<f+4&f+.l64&f+r>f+4.<f+8>f+4r4.d+4&d+16.&d+r>f+4&f+16.&f+r<e4&e16.&erb4&b16.&brf+4&f+16.&f+r>c+4&c+16.&c+r<g+2&g+8.&g+32r32d+4&d+16.&d+r>f+4&f+16.&f+r<e4&e16.&er>e8&e32.r<b8&b32.rf+4&f+16.&f+r>c+4&c+16.&c+r<<b8&b32.r>f+8&f+32.r>c+8&c+32.r<b8&b32.rd+4&d+16.&d+r>f+4&f+16.&f+r<g+4&g+16.&g+re8&e32.rg+8&g+32.r<f+4&f+16.&f+r>f+4.<g+4&g+16.&g+r>g+4&g+16.&g+r<d+4&d+16.&d+rl4.n42e>g+8l32.&g+r64<e8&er64f+4&f+16.&f+64r64>a+8&a+r64a+8&a+r64<f+8&f+r64l16f+>c+f+r4.v11c+4&c+.l64&c+r<d+8l32.&d+r64>d+8&d+r64<e8&er64>e8&er64<f+8&f+r64>f+8&f+r64<f+8&f+r64>f+8&f+r64l16n30c+f+a+>c+8<<g+>d+bg+n51b<e>eeg+b>e<<d+>d+d+a+n51a+n32g+g+>d+g+d+<<e>eeg+n51bc-bb>d+f+d+<<f+8>f+>c+f+c+<<g+>g+g+>d+g+d+<<e>e8b>e<bc-bb>d+f+d+<<f+>f+f+>c+l8f+v14<<al32.&ar64v11o5a8&ar64<a8&ar64<a8&ar64<a8&ar64>a8&ar64<a8&ar64<g+8&g+r64f+8&f+r64>f+8&f+r64>f+8&f+r8.l64r>f+4&f+16.&f+rv13<f+8.v11<f+8&f+32.r<b4&b16.&br>b8&b32.rd+8&d+32.re4&e16.&er>g+8l32.&g+r64<e8&er64f+8&f+r64>f+8&f+r64<g8.>g8&gr64<g+8&g+r64>d+8&d+r64<f+8&f+r64>d+8&d+r64<e8&er64>e16g+16b8.&br64e8&er64<d+8&d+r64>d+16b16>d+8.&d+r64d+8&d+r64<<c+8&c+r64>c+8&c+r64<f8.>f8&fr64<f+8&f+r64l16>f+>c+f+r8.<<f+8.v13<b8&b32.r64v11>b>d+f+8.l32.&f+r64f+8&f+r64<e8.>e8&er64g+8&g+r64b8&br64v12<f+8&f+r64v11>f+8&f+r64<g8.>g8&gr64<g+8&g+r64>g+8&g+r64<f+8&f+r64>f+8&f+r64<c+8.>c+16g+16>c+8.&c+r64<g+8&g+r64<d+8&d+r64>d+16b16>d+8.&d+r64<b8&br64<e8&er64>e16g+16b8.&br64b8&br64e8&er64<e8&er64>e8&er64g+8&g+r64<f+8&f+r64>f+16>c+8c+4&c+16.&c+64r64<<f+8.>f+8&f+r64>c+8&c+r64c+8&c+r64<c-2.r2.v7e2.r4.d+8&d+r64>f+8&f+r64<c+2.r4.>d+8&d+r64<b8&br64f+4.&f+16.r4l32rf+8>c+8r2<b2&b8.&br4.ra+4&a+16.&a+64r64g+2&g+8.&g+r4.rf+4&f+16.&f+64r64e2&e8.&er4.rb8&b.r64e8&e.r64f+2&f+8.&f+r2.rd+2.r4.>f+8&f+.r64<a+8&a+.r64g+2&g+8.&g+r4.rf+4&f+16.l64&f+re2.r8.>e8&e32.r<b4&b16.&brf+4r2>f+8l32.&f+r64<b8f+8&f+r64b16>f+8&f+r64<f+8.&f+r2r64>f+8&f+r64<<f+8&f+r64>f+8&f+r64c+8&c+r64<f+8&f+r64>c+8&c+r64f+8&f+r64c+8&c+r64<f+8&f+r64>c+8&c+r64f+8&f+r64c+8&c+r64<<f+8&f+r64l16.f+rv12brn25rf+2&f+8.&f+32r32v7f+8&f+32.r64f+rv12brn25rf+8l32.&f+r64v8>f+8&f+r64l32f+v9a+>c+f+c+<a+f+a+>c+v10f+c+<a+f+a+>c+f+c+<a+v11f+a+>c+f+c+<a+f+a+v12>c+f+c+<a+f+a+>f+c+<a+v13f+<f+8l32.&f+r64>f+8&f+r64>c+8&c+r64f+8&f+r64a+8&a+r64f+8&f+r64<f+8&f+r64<f+8&f+r64b8&br64>>b8&br64>d+8&d+r64<<d+8&d+r64e8&er64>e8&er64>e8&er64e8&er64<<f+8&f+r64>>f+8&f+r64<<g8&gr64>>g8&gr64<<g+8&g+r64>>g+8&g+r64<<f+8&f+r64>>f+8&f+r64<<e8&er64>>b8&bb64>g+8&g+r64<g+8&g+r64<<d+8&d+r64>>d+8&d+r64b8&br64d+8&d+r64<<c+8&c+r64>>c+8&c+r64<<f8&fr64>>f8&fr64<<f+8&f+r64>>f+8&f+r64<<f+8&f+r64>>f+8&f+r64l16<c-b>d+f+c-f+n63bf+c-bf+<eb>eg+beb>e<be<bef+>c+f+a+n61a+<g>d+a+gn63a+n44d+bg+n63bn42f+f+>d+f+d+<<e>eg+bebg+>e<bg+e<bd+b>f+l32d+f+b16d+f+l16bn63bd+d+<bc+g+>c+c+g+eg+c+n61g+ec+n37c+c+g+eg+c+n61g+ec+<g+<f+8&f+32.r64>f+f+f+l8f+>f+4<<f+l32.&f+r64>f+8&f+r64>f+8&f+r64<<f+8&f+r64<b2&b8.&b32r2l16r.v7>>eb8>g+2&g+8.&g+32r4.r32<d+4&d+.l64&d+rc+2&c+8.&c+32r2.r32<f+4&f+16.&f+r>>c+4&c+16.&c+r<<f+4&f+16.&f+r>>c+8.&c+32.rl16<c-f+n51r1r4f+8l32&f+.r64<b2&b8.&br2r16.>>f+8&f+.r64<b2&b8.&br2.r
That Distant Shore
Harmony:
t60v9l8>ga+>df+e4.&e16.r32t50<a+r2.rt64v8c+r16v11<f+.&f+32.r64>edc+<b&b32.r64v10bv11gb16>df+&f+32.r64e16dc+&c+32.r64v10dv11n58d16fagfe&e32.r64edc+16dcdc<b&b32.r64v10n61v11f+a>c+16edc+<b&b32.r64v10bv11gl16.b>dl8f+edc+&c+32.r64v10dv11n58d16fagfe&e32.r64edl16c+d8f+4.&f+v10f+.r8r32v11f+8&f+32.r64f+g8f+<b8b8bl8>dedc+16df+2&f+32rr32f+l32.&f+r64f+16g8v10<g8.&gr64e8.&el64rv11>d4&d16.&drd4.l16rv10>d<a+gv11<aaaaag8a8a+4.&a+32.r64>c+c+c+c+c+c-8c+8d4.&d32.r64eeeeel8def&f32.r64defgaa+a.&a32.r64>e.&e32.r64dl16r<<f+a8>dl8edc+<b&b32.rr64gb16>df+edc+&c+32.rr64n58d16fagfe&e32.r64edl16c+d8f+4.&f+v10f+.r8r32v11f+8&f+32.r64f+g8f+<b8b8bl8>dedc+16df+2&f+32rr32v7f+l32.&f+r64t50f+16g8v6<g8.&gr64t40e8.&er64t45e8.&el64rd8e8f+8a4&a16.&art45;

Melody:
t60r1r1v9o2d8v11>al32.&ar64a4.&ar16r64<d16e8>g4&gr64g4.&gr16r64<e16g8>g4&gr64g2&g32r32<f+8>a8&ar64a8a16<f4.&f16.r32>d8a4&ar64a8.<a16d8.&dr64d16e8>g4&gr64g4.&gr16r64<e16g8>g4&gr64g2&g32r32<f+8>a8&ar64a8f+4&f+r64l16c-f+>cd+<<e8>b<e8>b8e<a8>al8<a&a32.r64>an30a16n30af+&f+32.r64<f.&f32.r64fl16e>b>dagd<bg<g8.&g32.r64a8.&a32.r64d>a>c+f+4l32&f+r<<d16e8&e.r64d8.&d.r64a+8l16>d<a+a+>d8&d32.r64<a+8>d<a+a+>d8&d32.r64d8f+ddf+8&f+32.r64d8f+ddf+8&f+32.r64<a+8>d<a+a+>d8&d32.r64<a+8>d<a+a+l8>d&d32.r64ccccc+c+c+c+d.&d32.r64<d>f+16<d>f+.&f+32.r64f+16<de>e<e16>e<e>el16e>gec-d<<g8>g8<g>g8<g8>g8<g>a+d<g8f+8>a8n30a8c-8f+8c-d+c<f+fe8>bl8<e>b<a>a<a16>a<gf+>a<f+16>a<fn42v10f16>f+.l32&f+.r64v7g4.&g16.r<g8.&g.r64a8.&a.r64d8r2.r8;
Underground River
Harmony:
t64v9g.&g16.l32ra64a+64f4.&f16rg4.&g16.rf8.&f.r64f8.&f.r64l8>gfdgfdl16cn58d4&d.&d64rr64<gga+>c8d8cn58d4&d.&d64rr64<gga+>c8d8cc-d8<g8.l32&g.r64e2&e8.&ert65l8gfdgfdl16cn46d4&d.&d64rr64<gga+>c8d8c<a+a+4&a+.&a+64rr64gga+t72>c8d8c<a+a+8t73r8>>g8fdg8fdl8cn58c<g.&g32.r64>ga+l16fd+g8fd+c8n58cd+8<a+8>d+c<a+8g8fd+g8f8<ff8&f32.r64>ff8&f32.r64>ff8&f32.r64<f8<f4.&f.r8.r32a+>c8d8c<a+a+8.&a+32.rr64a+>dfg8l64n46dra8.ra+>dra16&a<g8<a+8.&a+32.rl8an58a+>gfdgl16fdcn46cdc8<a+4&a+.l64&a+rg8.&g32.rl8a+a>dg<a+.&a+32.l64r>d8.&d32.ra16&aa+16&a+r>d16&dt73<d16&df16&fra16&aa+16&a+>d16&drf16&ft67a16&aa+16&a+r>d16&df8a1l16&art64<d+n58dn58d+n58an58t69d+n58dn58d+n58an58t73fn58an58fn58an58fn58an58fn58an58afafafafafafb+fafb+fafb+fafl64o2a+>fra+>>dfa32>c8t73l16o3a+>fa+>dt64fa>ct60fat55>cfa2&a32;

Melody:
t64v9<d+.l16&d+.rf4.&fr32g4.&g.r32l8da>d<ad+2.&d+.&d+64r32.d+a+>d+4.&d+16.r32<f.&f32.r64ga+>d4&d16.l64&dr<a+8d8.&d32.rg8b8c4&c16.&crl8gfc<d+2.&d+.&d+64r32.d+a+>d+4.&d+16.r32<f.&f32.r64g>dg16r16<gg+.&g+32.r64>g+d+n34fcg<a+16>f16a+n32d+<gn39l16f>cfc<d+a+n39a+da+>d8n32d+g+d+<g>d+gd+<f>cfcn27cl8d+<c>c&c32.r64<c16b+c>cl32.&cr64<c16b+8c8.&cr64>c8.&cr64c8<c8d+8&d+r64l16a+>d+8<a+8d+8a+n39f>cfc<g>dga+8dgd<g>dgd<a>fafn34fa+fl8<cb+cd+d+16d+16d+d+d+fa+d+a+d+fb+fg>d<a>f<a+16l64&a+>f16&fra+16&a+r1r1<c2.&c8.&cr32.l16ccccccccccccccccd+d+d+d+d+d+d+d+ffffffffggggaaar1;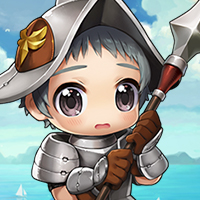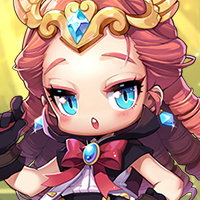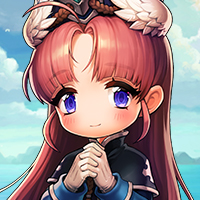 Which is your favorite part in Maplestory 2?

43 votes

The battling! Bring it on!

&nbsp

28%

(12 votes)

Composing/playing music!

&nbsp

51%

(22 votes)

Raising my lifestyle skills, of course!

&nbsp

21%

(9 votes)