Please read this notice regarding the Crystal Ore shop >> http://forums.maplestory2.nexon.net/discussion/45351/regarding-the-crystal-ore-shop
Aochie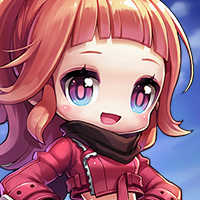 Maplestory 2 Rep: 2,710
Posts: 108
Member
A friendly new guild with a wonderful & helpful Discord community.
We started off with a Discord community & now, we are recruiting all you Maplers out there!
We are looking forward to recruiting active & friendly new/old Maplers from NA-West.
You can get up-to-date announcements for our guild & community (including Raids/Arena/Mini Games/Events/Etc.) by via Discord or in-game.
Status/Update Notes are kept at the end of this post. (Click here!)
If you have any questions and/or concerns, please contact an Officer or of higher position.

Please be active when you're in this guild.
We understand that there may be some conflicts but, try to get on once a week at least or you can provide us a justifiable reason before you're inactive for too long.

Inactivity Policy
Whenever you are going to be inactive, please let a guild officer know or a member that will notify a officer about your inactivity and how long.
If this action is taken, you'll get to decide your grace period duration if you simply notify a Guild Officer about your inactivity. The grace period duration will be discussed with Guild Officers accordingly.
If this action is not taken, when you're inactive for 7 days, you will be considered "Departed" (Left the Guild Status) and will be kicked in-game.
Inactivity is considered as no amount of Guild Contribution and/or 7+ days since last login and other factors as well.

This is a friendly environment, no negativity please.
We're not here to be mean to one another; we are here to make friends & help one another out.
Including advertising and scamming, please report any other unfriendly acts to the Officers.

Follow our additional & up-to-date Guild / Discord rules.
We have a lot of additional rules in our Discord and they will change now & then if necessary.
If you don't have Discord, all these rules will be posted in-game!
The most important rules will be updated on our forums ASAP.

More rules will added by Guild Officers whenever necessary.
If we need more stricter rules, Guild Officers will add additional rules. These rules will be active one day after it was added/announced.
My name is Aoi (aka Aochie) and I'm the Guild Leader for Neko.
I'm a experienced MS1 & MS2 player. I've played GMS1 since 2005 & KMS2 since 2015.
I'm looking forward to meeting new people & managing a wonderful new guild!
If you have any questions or want someone to talk to, feel free to PM me!
Hey everyone! My name is Rumiko (aka Umiko) and I'm the Co-Leader for Neko.
I've played MS1 for not too long but, I've participated in GMS2 CBT1 & CBT2.
If you have any questions, feel free to ask me or any other officers!
This Guild Officer is currently on hiatus. Please do not contact this Guild Officer at the moment. Thank you!
Good Day (안녕하세요)! I am Asodan, Guild Officer for Neko.
Overwhelmed with delight to see what the future holds for MS2 and very eager to meet you all.
I'll be glad to answer any questions, so please don't hesitate to ask!
Hey World!! My name is Ojipan (aka ItsOji) and I'm the Captain/Officer for Neko.
I'm looking forward to playing with everyone and share the love for Pandas.
I am secretly a Panda disguised as a Neko. Shhh, don't tell anyone!
If you have any questions, feel free to ask me as I am one add away.



Knight:
High
Berserker:
Normal
Wizard:
Normal
Priest:
Normal
Ranger:
Normal
Heavy Gunner:
Normal
Assassin:
Normal
Thief:
Normal
Rune Blader:
Normal
Soul Binder:
Normal
This is a priority measure for each specific class.
For example, if a class is considered "Low", we will likely decline or leave your application on-hold.

You no longer need to fill out the application form!
If you're interested in joining our Guild, please PM me your IGN or apply to our Guild in-game!

IGN (In-Game Name) or Nickname:
Class (Main):
Region & Time Zone:
Online Hours:
Have you played MapleStory 1 before? If so, what year did you start?:
Reason for Joining:


Please send a Private Message or a comment on the discussion with this application format filled.
The more unique/detailed your application is, the higher chance of you being accepted!
You will be sent a Private Message after replying with the application format above!
Applying for you and someone else? Make sure it uses the format above & talks about both applicants in each category.
Cannot apply for more than 2 people.
Status:
Open!
Waiting List:
Closed