OldSaber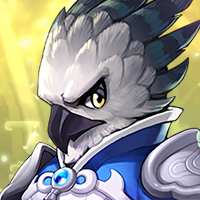 Maplestory 2 Rep: 780
Posts: 5
Member
edited

5:32PM

May 20, 2018
in Archer
[Skill Build 1 Arrow Storm]
i1383.photobucket.com/albums/ah304/OldSaberPic/pvp%20skill%20build_zpshm18i9j7.jpg
[Skill Build 2 Eagle Claw]
i1383.photobucket.com/albums/ah304/OldSaberPic/skill%20build%204_zpsbl3qvikz.png
*Quick Note: The second skill build picture is missing 2 skill points. I would put them in Eagle Claw to max it.
-This guide was written about PvP in the global version.
This is my main setup. The core build consists of
Evasion Arrow
,
Ice Arrow
, and
Bow Swing
. The rest of the skills can but be mixed and matched. There are two variations I had. The first build ran
Arrow Rain
which was nice for melee class punishment. The second ran
Eagle Claw
to get the dmg dot on the target. I preferred the first because you could use it to block off paths, pressure a ranged character, and unlike
Eagle Claw
you didn't have to worry about missing the target.
The first 3 skills of the skill tree I found not needed.
Arrow Stream
can be used if you need sp to regen, but I didn't have this issue.
Arrow Barrage
can be a good skill, but I prefer
Ice Arrow
over it, so the skill points can be put elsewhere. They both fan out arrows and
Arrow Barrage
does more dmg, but
Ice Arrow
has the ability to cripple the movement of an enemy and freeze the target with enough stacks (2 seconds long) (which is core to the dmg combo). All at the cost of almost half the sp of
Arrow Barrage
. Both
Arrow Barrage
and
Rapid Shot
are not needed besides to get
Arrow Storm
if you choose that route. With
Arrow Storm
I chose to max it for max punishment.
Screwdriver Shot
and
Precision Shot
I wouldn't even touch. Too long to setup and cast plus no guaranteed hit makes it too risky and not worth the cost. The same can go for
Sharp Eyes
that you would have to invest so many points into it to get a good effect where you wont have time to really benefit unlike in PvE. The Pre-requisite for
Sharp Eyes
is a passive called
Conditioning
. I really like this skill, but I don't think its that beneficial in PvP. You get a 1-10% buff for movement. A 1-6.4% buff for dmg. The dmg doesn't really shine to make me want to dump points into it. The movement part of it isn't really needed as it won't make or break a PvP fight. (Fun tip: the passive movement increase still applies in
Crazy Runners
minigame.)
Eagle's Majesty
you can just skip too. Its a sp management skill for PvE imo.
For the other two passives in the build.
Agile Archer
and
Bronze Eagle
. Even if you don't go the
Eagle Claw
route I would suggest putting 1 point into
Bronze Eagle
for the nice 4.4% dex increase.
Agile Archer
is like
Conditioning
, but with Armor Pen instead of damage and Avoidance instead of movement speed. You need atleast 3 points in it to get
Bow Swing
, but I prefer to just max it.
Now for the good stuff.
How to play the build.
Use
Ice Arrow
to build stacks on your opponent. When he/she gets frozen, hit them with
Bow Swing
(does bonus dmg on frozen targets). Use
Arrow Storm
/
Eagle Claw
as the situation seems fit. You will use
Eagle Glide
and
Evasive Salvo
to move around. Practice using your dash skills as you can be severally punished if you miss count your ep in a fight. You can do a total of 3 Salvos or 1 Glide and 1 Salvo. The second can be used in conjunction with
Bow Swing
to get in and out or to place a
Arrow Storm
.
For your stats. I recommend just putting everything into HP. Archers are kinda squishy and more hp allows to trade a hit or there. You'll be surprised with how much longer you can survive.
For those who want to know. I had a 80% win-ratio with this build. Also, don't use this in PvE. I mean you can if you want, it just puts out way less dps than a standard turret build.
TL/DR: Max HP. Ice Arrow. Kite. Have fun.
-Edit 5/20/18: So many grammatical errors.