Please do not send inquiries to the Forum Moderators and Community Manager Cuddles regarding forum name changes. Exceptions are only made if the forum name violates the CoC. Thank you for understanding.
[Thief] Feedback on Skills
Scyrose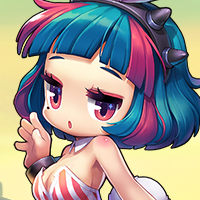 Maplestory 2 Rep: 805
Posts: 25
Member
edited

2:40PM

May 20, 2018
in Thief
I didn't get to play thief too much during the beta, so I'm only going to be focusing on 2 skills. The other skills I didn't really use at all or get to try out in time, so I can't really say anything about them.


Double Stab
This skill seems incredibly useless, the recovering of spirit and getting possible movement speed don't seem all that worth it. I never ran out of spirit and the dmg is god awful, it is heavily out shined by poison edge, not only that, but poison edge also gets extra dmg from the "Survival of the Fittest" skill, and on top of all of this, with poison edge you can move forward, which works as a nice combination with the dash skill. So this skill currently is only worth it to get poison vial and maybe Survival of the Fittest (Can't remember if the latter required Double Stab).

Quick Step
This one is also a useless skill more or less. Most mobs and bosses hit forward and have rather long range attacks, which makes jumping backwards completely pointless, you're better off using poison edge's forward dash + your normal dash to avoid taking dmg and escaping near death situations whilst dealing dmg to said mobs/boss. It would be much better to just make your normal dash skill into a 3 time use dash forward skill, that way you can more efficiently dodge attacks, avoid taking dmg and escape near death situations (I know I just repeated myself) and on top of everything you could now come up with a better, more useful skill to replace Quick Step.