What server would be recommended for MS2 for Aus?
Overn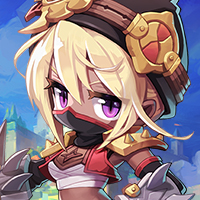 MapleStory 2 Rep: 1,005
Posts: 42
Member
I've been seeing that people in Australia were having a grand deal of trouble playing MS2 in the closed beta, and that has me fairly worried for when the game comes out.
I understand that the feedback has already been received, but I did not make it into the closed beta myself.. so I was unable to really test it.

So if an Oceanic Server isn't created for players around that region, which server would be recommended for Australian players?