Please do not send inquiries to the Forum Moderators and Community Manager Cuddles regarding forum name changes. Exceptions are only made if the forum name violates the CoC. Thank you for understanding.
ReinDarling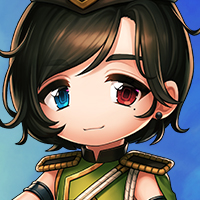 Maplestory 2 Rep: 800
Posts: 17
Member
edited

2:39PM

May 20, 2018
in Archer
Hello, I really enjoyed Archer's low range skills, but I hated those long range ones, so I would like to build a "melee" build for Archer that is as good as ranged.
What points do you recommend to distribute in attributes?
Which skills do you think best focus? (If they have a build already formed I also accept)
What do you prefer to focus on the status of the equipment? (Crit, ASPD, etc.)
Sorry for English, I'm from server SA and I made the topic with the little that I know of English + google translate.