Please do not send inquiries to the Forum Moderators and Community Manager Cuddles regarding forum name changes. Exceptions are only made if the forum name violates the CoC. Thank you for understanding.
Cravey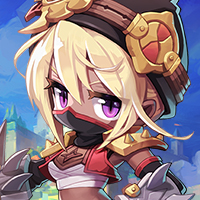 Maplestory 2 Rep: 715
Posts: 7
Member
edited

7:26AM

May 18, 2018
in Knight
Did anyone else notice the support skills for the Knight are pretty underwhelming? They don't seem to have enough of an affect to make it worth having in a party. Also the Bulwark (knights will) ability says it lasts for 3 seconds but only stayed on the field for less than 1 second it seemed.

What did you guys think?