Please do not send inquiries to the Forum Moderators and Community Manager Cuddles regarding forum name changes. Exceptions are only made if the forum name violates the CoC. Thank you for understanding.
LockeExile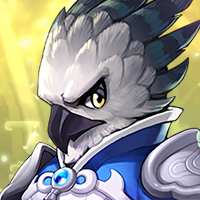 Maplestory 2 Rep: 1,275
Posts: 40
Member
edited

4:13PM

May 16, 2018
in Archer
Am I supposed to create a new thread for this?

I had fun playing archer. I felt powerful and had decent mobility. Some bosses were difficult when they kept charging in my face and deactivating my snipe passive (aside - that snipe passive is a great idea). It would be nice to have more options for kiting bosses or let Knights manage aggro. Explosive Salvo needs two casts to activate snipe, making it cost the same as Eagle and take much more time. It's fun to use it to dodge attacks though. Most of the skills make sense. I ended up not using the ice shot since it doesn't do much against bosses, and by extension didn't use bow swing mostly because I prefer just keeping my distance (and was running out of keys to bind skills to). I also didn't use the hawk attack. It seems very difficult to use since you optimally want to use it just before your hawk expires which means paying close attention to the timer. I'm torn on the one that changes how that piercing shot works - I'll have to run numbers to see which mode is better. Charging it up basically means using it 3x as much, which is worth it if it does more damage than rapid shot. There's probably a certain point where the bonus damage makes it worth it. It also lets you use it while snipe is *not* active, contrary to what the description says. Another bug I ran into frequently is arrow rain casting on myself even after holding the key. It happened whenever the game blipped. Sometimes the skill would cancel completely (except the sound would keep playing) if I released the key just a hair too soon.