Learn everything about the Guilded Glory update this month from the patch notes!

>> http://forums.maplestory2.nexon.net/discussion/45646/
[Fixed] How To Make Music (MapleSyrup Method)
BestPopcornNA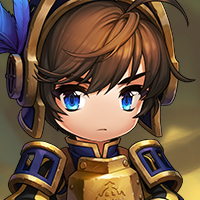 MapleStory 2 Rep: 1,140
Posts: 19
Member
edited

10:07PM

October 28, 2018
in Music
[
Going to be updated soon. Stay Tuned
]
Hello and I'm making from what I've found the best way to make music from midi files. The only problem I found with other guides here is that they copy the mml code straight from 3ml which causes problems with syncing the different parts and I know a method of fixing that so I've made this guide. Its really simple to do and only takes minutes to play your very own song after you've setup 3ml.
PROS
:
-Very simple to do
-Doesn't take much time
-Most music is faithful to the midi is copied from
CONS
:
-You can only use midi files
-There will be a way to get midi files down below
-When there are multiple notes played at the same time 3ml chooses usually 1-2 notes only which makes sound parts off
-The only solution is to run the song first and manually change it. there no fix for this as of yet.
-This is true for any other guides as well. There are no exceptions to this.
-Most midi files have too many notes so you might have to split the parts into multiple scores and play it in a symphony.
-Can sometimes run into an error with the 2nd converter which I don't have a fix yet.
PREPARATION
:
To convert a midi file you need 3 things:
A midi file (any site that lets you download music sheets as .midi files will do) ex. musecore
3ml
https://drive.google.com/file/d/1NoKCOomU4xaU-Ln_Cqo4_-Ppbi7WUBi4/view?usp=sharing
mml to mml2 converter
saschanaz.github.io/MapleSyrup/
Winrar:
https://rarlab.com/download.htm
First off you need to download 3ml from the link above. To open the .rar file you need a program that can open said file type. I put a link to WinRAR up top so you can download it as well. To download WinRAR you need to go to the download page and press the "English (64/32 bit)" link and download it ( I promise there's no virus). You can also ignore when WinRAR says it will expire because it doesn't and the company stated that they don't care. Just run the installer and once you're done you should be able to open the 3ml.rar file you downloaded.
Once you've opened the 3ml file drag and drop everything inside into a separate folder. (fastest way of doing this is to hit Ctrl-A [selects everything] and dragging everything into a separate folder).
Now here is the method to get a .midi file for 3ml to convert. Go to any site which you know lets you download music sheets as a .midi file and download said music sheet as a .midi file. The most common site that does this is Musecore so most .midi files can be obtained from there. For demonstration purposes, I will use Kekkai Sensen's ending.
once you've downloaded the .midi file move it to a place where you can easily locate it such as the home screen.
Now comes the converting part.
Startup 3ml.exe and you should be greeted with a bunch of unfamiliar things (unless you've used this before). To open up the midi file you just downloaded navigate to the top left corner and press file. Then press "Import standard MIDI file". you then need to select the midi file you have just downloaded and click the OK button in the window that pops up. It then will load up in the middle piano section. You can test if the music is to your liking by pressing the play button at the top and then listening to the music first.
With the way, the converter works When there are multiple notes played at the same time in the music it tends to choose only a couple notes out of all of them resulting in notes that are sometimes different then what the original song was supposed to be. So far from what I have gathered this is inevitable and the only fix is to do it manually within 3ml which requires knowledge on how to code mml files. This, however, happens not too often and the converter is smart enough to choose notes that are not that off from the original song which makes the change not as noticeable as you would think.
This is the part in which I see that a lot of the other guides don't use this method that I use when making the songs. From here most guides tell you to copy the text underneath and just copy and paste it into the notes into the game. This, however, makes a lot of songs out of sync from each separate part which ends up in a song that is very very distorted.
I have found a method that fixes this issue which is to use another converter to convert the mml file into a maplestory2 supported mml2 text.
The user who goes by the name of SaschaNaz made this handy converter that converts the mml from 3ml into maplestory2 supported text which makes the desync issue almost null. To go to this converter you need to go the link that says mml to mml2 converter. when you first press the link you should see a lot of Korean and that's fine. You don't need to be able to read any of this to work. First, press the button at the bottom when you first go into the site to access the actual site. Then you need to copy the MML from 3ml to the site. To do this you must press the file button on the top left corner of 3ml again but this time press "export MML to clipboard" When you press it you should be seeing something like this:
Just press copy MMl at the bottom and copy paste it into the top box in the other converter. WARNING: IF YOU HAVE MULTIPLE "TRACKS" 3ML WILL AUTOMATICALLY SELECT THE NEXT TRACKS TO COPY. DO NOT IN ANY CIRCUMSTANCE COPY JUST 1 PART AT A TIME. THE REASON FOR THIS IS THAT THE 2ND CONVERTER USES THE OTHER PARTS AS A BASE TO KNOW HOW TO SYNC UP THE MUSIC WHEN CONVERTING. IF YOU COPY ONE AT A TIME IT WILL MOST LIKELY DESYNC AND SOUND UGLY.
After this press, the 2nd button that is in between the two boxes and the bottom box should have individual parts ready to paste into MapleStory 2's in-game music maker.
Don't worry if there's only 1 block of text. that only means you need to paste that one block into the in-game music maker.
Note: for the song I chose I onyl have 1 part but for other songs such as this one I need to convert it twice because you can only copy 3 tracks at a time. BUT for the second time ill only need to copy the 4th track and not the other ones into the in game music sheet. The second time 3ml will automatically select the ones that didnt get copied with some parts that were already converted but it is needed for the 2nd converter to convert properly. Just dont mess up and copy the same part twice into the actual music sheet.
From there its almost done.
Now All you have to do is copy each individual "part" which is each block of text into a separate tab in the in-game music sheet maker. Note that if you have multiple blocks you only need to copy the block in once in the music sheet as the only reason you need to convert it multiple times is for the converter to convert properly. If you copy multiple duplicates of a part it will only get you to waste space in the music sheet. To get these blank music sheet you have to buy some from the music merchant in Tria. Depending on the song you're doing you might need a 5000 note blank sheet.
You can create extra tabs for the other blocks by pressing the + button next to melody. If you have multiple blocks at the bottom of the second converter you have to copy each block into separate tabs or else the song will be missing some of its melodies.
After that you name the song at the bottom and choose the preferred instrument for the piece. You can test which instrument works best by clicking on the instrument and choosing different ones and testing the song by playing it. After that, you can save the song and play it on whatever instrument you want. The "Best instrument" that you selected only shows what instrument it SHOULD be played by. The music score can still be played by any instrument but the sound will be that instrument you are playing it on.
THIS PART IS FOR MIDI FILES WHICH HAVE MUCH MORE NOTES THEN YOU CAN FIT ONTO A SINGLE MUSIC SCORE.
When converting from midi files there's an issue where there much more notes then the max limit of 5000 in the more expensive blank sheet. The only fix to this is to choose a solo piece that doesn't have many notes or separate the song so multiple people can play it together. You can usually check if the song has more then 5000 notes when you export it from 3ml as it should say how many notes are in each part (notes=char). To play the song with multiple people you have to separate the parts from the 2nd converter into multiple music sheets with each music sheet having a different part. This also means you can create an orchestra with a different instrument for different parts you see fit. The only difference is that you have to have multiple people that have instruments so you can play with them. To play in a symphony there's a tab for playing in a symphony when you open your instrument. You also have to be in a part with them.
You can check out some of the songs I've made using thise method using these links below:
Neon Genesis Opening:
https://youtube.com/watch?v=RYvj5gkNX_k&t=8s
Renai Circulation:
https://youtube.com/watch?v=YnxOBrSuMSw&t=15s
Undertale Temmie OST:
https://youtube.com/watch?v=q8c7u9YYWQ4
Fairy Tail Main Theme:
https://youtube.com/watch?v=9H7mFNDjD8o
Will constantly be updated when I post new songs on the channel.
REQUEST SONGS USING THIS LINK:
forums.maplestory2.nexon.net/discussion/32948/song-requests-bestpopcornna?new=1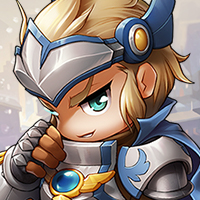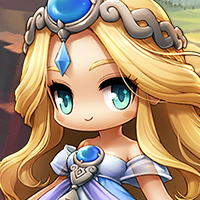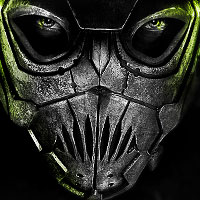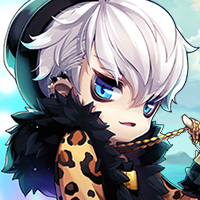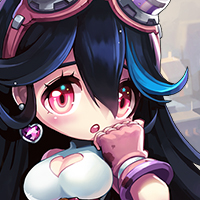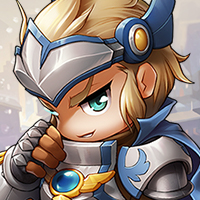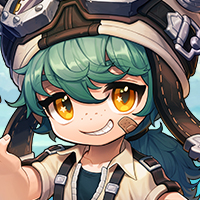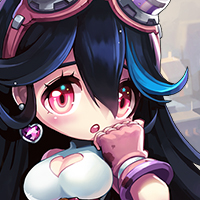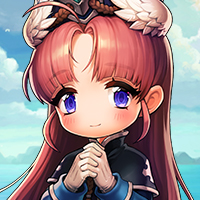 This is my first guide that I made. Did I do good job explaining?

40 votes

Hell no, why did you waste my time...

&nbsp

25%

(10 votes)

Yeah! Now I can make music sheets to play in game!

&nbsp

73%

(29 votes)

I already knew how to do this.

&nbsp

3%

(1 vote)