Please do not send inquiries to the Forum Moderators and Community Manager Cuddles regarding forum name changes. Exceptions are only made if the forum name violates the CoC. Thank you for understanding.
Did you pick heavy gunner for the guns?
Kairi_Kortan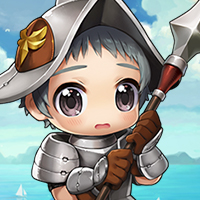 Maplestory 2 Rep: 1,140
Posts: 10
Member
Do you pick The Heavy gunner Just because of the "Gun" aspect? In most games that have guns i usually choose a class that allows me to use said guns.

Guns are Pretty cool though.
So uh Do You do what i do?

98 votes

Oh Man All the time!

&nbsp

36%

(35 votes)

Eh, Only sometimes.

&nbsp

12%

(12 votes)

Maybe Once in a while.

&nbsp

17%

(17 votes)

Nope, Never.

&nbsp

13%

(13 votes)

Whats a gun?

&nbsp

21%

(21 votes)