Did you pick heavy gunner for the guns?
Kairi_Kortan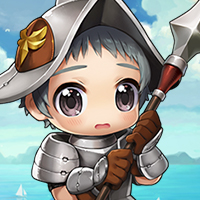 Maplestory 2 Rep: 1,130
Posts: 10
Member
Do you pick The Heavy gunner Just because of the "Gun" aspect? In most games that have guns i usually choose a class that allows me to use said guns.

Guns are Pretty cool though.
So uh Do You do what i do?

57 votes

Oh Man All the time!

&nbsp

30%

(17 votes)

Eh, Only sometimes.

&nbsp

16%

(9 votes)

Maybe Once in a while.

&nbsp

18%

(10 votes)

Nope, Never.

&nbsp

18%

(10 votes)

Whats a gun?

&nbsp

19%

(11 votes)