Overn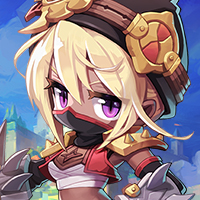 MapleStory 2 Rep: 1,005
Posts: 42
Member
I mean.. is it bad that I'd actually try to "break" the game; i.e attempt to find bugs after having fun with 1 or two of the classes if I actually got in for the third wave?

I mean.. that's what Beta testing is for outside balancing classes and testing servers, it's better to find a bug in testing than to find it when the game has actually released. However.. I guess since the game has probably already gone through this process it'd be a bit hard to find these kinds of things intentionally..

But I guess my main concerns would be; first and foremost.. the actual event I got in, secondly if my PC can run the game without some weird bugs or lag happening due to issues on my end and not the game itself and then finally.. having fun.