Please do not send inquiries to the Forum Moderators and Community Manager Cuddles regarding forum name changes. Exceptions are only made if the forum name violates the CoC. Thank you for understanding.
Anyone still wanna play thief despite high ping?
normys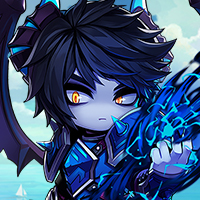 Maplestory 2 Rep: 550
Posts: 10
Member
From what i heard so far, there are a few classes that are ping dependent i.e. thief and striker mainly. My ping has always been very high, since i'm from Australia but this class looks too dope to not play. Is there a way to reduce ping or do thief's still shine regardless?