Pose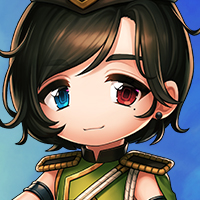 MapleStory 2 Rep: 7,060
Posts: 264
Member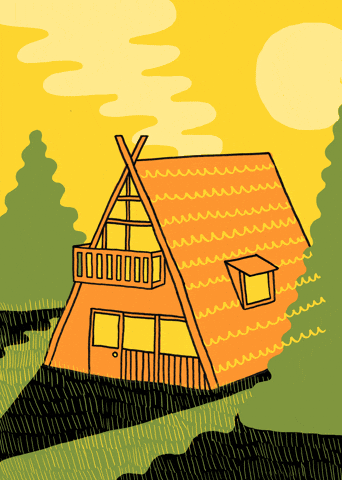 Contribution Credit: @Pose @Saintone MS2 Site
_____________________________________________________________________________________________________________________________________
Hello lovely Maplers! I figured I might as well compile a housing guide for GMS2!
The housing system is absolutely a must use feature in Maplestory2. Whether it'd be to decorate for yourself, use for life skills, or to even aim for the highly sought out position of a "Star Architect", housing offers features that are too good to pass up.
Housing is pretty simple once you get to it. I'll start with the basics.
1. Housing Intro
Houses can be entered by clicking the bottom right housing icon on the screen:
Once in your home there are multiple options you can choose:
Decor Score:
If you meet certain criteria there will be rewards for each threshold met. You can reach higher Interior Designer rank by the daily reward that you claim (the one that is x/1'100). It is important to obtain that every day. If you can at least temporarily reach 1'100 to claim the highest reward, that is ideal. Here is an example of rewards/criteria.
Expanding:
This allows you to expand your house size by up to a dimension of 25x25 base and a 15 height. They have recently stated the expanding your house is now completely free, no need to pay mesos! If you're interested in what it used to cost before the change, look below:
Base:
Height:
Free Camera:
This allows you to view your house in any angle you please:
Screenshot:
Saves a screenshot without UI in your documents->maplestory2->screenshots.
Edit Greeting:
Can make a greeting on the top right when people enter.
Name Home:
Shows the house name when searched and shown in Star Architects.
Guest Book:
Not available in GMS2.
Budget Setting:
You can make a budget for yourself or your friends (friends can help edit your house with your permission). The Furnishing Budget gives people that you right-click their meret budget and Allow Furnishing Permissions allows them to open the furnishing interface in your house. The Budget Setting allocates them a specific amount of funds that deducts as they purchase new blocks you don't already own. It won't deduct from your balance until they start buying blocks. Furnishing permissions disappear when they leave the home and must be re-assigned, and the person must be on your friend list. They cannot build blocks that you have not already yet unlocked due to Interior Designer rank.
Doctor:
This allows you to get the debuff off from dieing.
Storage:
Storage for from your housing.
2. Start Furnishing
It should be noted that any blocks purchased are yours forever. This is important for people who enjoy building a lot. If you buy 150 of a certain kind of block, you pay that fee only once, and will always be able to place 150 of that block, for no extra charge. The 151st block you buy of it will start costing money again. This is especially important for cash blocks, since it means you don't have to repeatedly spend premium currency to re-buy them if you're building a new home.This will be your bread and butter. Once you enter this menu there will be the options shown below:
Start Decor Planning:
This allows you to prepare your house with no cost of anything. You'll enter a zone where everything is free and you can practice making your house before having to buy it. Once made, "Save" the template then you can try and "Load" the house and buy it once you're out of Decor Planning.
Save and Load:
This allows you to save up to 3 different houses you made. Only one can be used/shown at a time.
House Settings:
This allows you to set your background, lighting, restrictions, house view, etc:
Here are the examples of the backgrounds:
Space
Plains
Treetop
Snowy
City
Ocean
Canyon
Blank
3. Plots of Land
Function:
Plots of land are scattered throughout the Maple world. You may purchase one if you have enough mesos and can retain the spot as long as you make the monthly fee. The house is shared and shown amongst all channels and no one else may own it. Plots of lands are not required to use the functions of the house, they are mainly used as a "door" for the public to check out your house. You do not need a plot of land however to visit others' house, you can right click the person and go to their home, be buddies and click their home in buddy menu, link your house in chat, or even go to a house directly by clicking the home icon in the Star Architect ranking.
Customization:
You can customize these just as you would customize a part of your house.
Here are some ss of houses:
Sizes:
Plots of land come in many different sizes. The sizes I've seen are 1x2, 2x2, 3x3, 4x4, and 5x5.
Prices:
Prices of these houses vary but the general ranges are:
1x2 = 7m/6.7m monthly upkeep
2x2 = 14m/13.5m monthly upkeep
3x3 = 35m/34m monthly upkeep
4x4=70m/67m monthly upkeep
5x5 = 100m+/100m+ monthly upkeep
Keep in mind these prices are prone to change based on the market. I believe location is also a factor on pricing. Here's an example of a 2x2 house in a pristine spot in Queenstown:
4. Housing Features:
Star Architect:
Once a month, they rank your house based on how many nominations you have gotten. Nominations are like fame in Maplestory 1. You are allowed to nominate one house, once per day. You can nominate a house when you visit it on the top right feature:
It shows 8/336. The 8 represents how many nominations it got this month, the 336 shows the total nominations throughout it's life.
Here is the Star Architect ranking:
Portals:
Going back to the "Start Building" feature, you are able to place portals in your house to any part of the map (even your friends' homes!). Portals are currently a KR BETA feature on their live servers. After placing a portal, you can hover over the portal placed and press C, giving the portal interface. Portal Name names this specific portal. This is particularly for in-house portal movement, as it lets you know which portal you're targeting the destination as. When you press C, you will see these options:
Activation: How you use the portal. Interact means you must hit your interact key to travel through it. Walk Into means you only need to walk into it for it to work.
Destination: Where it goes. In Home leads to another portal inside your home. Map goes to any map you have already unlocked. The options are on a per character basis. As housing is shared (all characters on the account share one house) you can re-log to a different character if a character you're currently using doesn't have a map unlocked. Lastly Friend allows your portal to teleport you to a friend's home. This is useful for creating an effect where houses are connected.
Portal: Once you choose your Destination type, this menu gives your options for each respective one.
For the testing period, portals are free of charge and can be placed any number of times.
Trigger Editor:
The Trigger Editor is a console that allows you to interact with a basic scripting interface. It's drag-and-drop style with if-then conditions and state flow. Through the Trigger Editor you can place down levers that can be linked with operations in your home that can be normally just interacted with by standing next to them and pressing the interact key. No circuitry is involved, but you will need to learn a basic understanding of how the console codes work or your levers simply will not work the way you want them to.
States can support up to three conditional actions at a time. Meaning a trigger can activate up to three mechanisms at any given time.
Here is a detailed guide from Shimaeko:
Trigger guide!
Trophies and Unlockable furniture:
Certain housing furniture are locked behind achievements. Some are just cosmetics while others can actually be used for buffs:
Lifeskills:
There are a plethora of lifeskill items you can set in your house and farm from. Lifeskill blocks are not that complex. As you get trophies for leveling up your professions, you will be able to place a wider variety of lifeskill blocks. These resources have a daily usage limit and you have a separate limit at other players' homes which is lower than your personal limit.
Maids:
Maids are able to make potions, equipment, accessories, and foods for you as long as you have the materials needed to make them. Materials can be bought in any major town.
Maids are bought with merets but require a monthly meret upkeep to keep using them.
Custom UGC Housing:
There are set templates you can draw on for a custom furniture. Some even have features that make them rotate. Here is an example of a drawn on template:
PVP:
Once you buy this house furniture:
You will be able to turn PVP on and off. Here's an example of a PvP house.
Housing-Specific Chat Commands
As the owner of your house, you'll have a few special chat commands to help your guests have a ball!
/Hostball
Anyone up for a game of super-power football (or soccer)? Typing "/hostball", followed by a whole number between 1 and 10, will summon a ball for you and your guests to play with and send flying with your attacks and abilities. The bigger the number, the bigger the ball, and if you're done with it, just type in "/hostball" again to get rid of it.
/Hostgravity
Even gravity is under your command in your house! Type in "/hostgravity" followed by a number and watch your friends get some real hang time on their jumps! "/hostgravity .5" will halve the speed people in your house fall at, while "/hostgravity 2" will get them back on the ground twice as fast!
/Card
If you've got a gathering of friends, what's better than playing a game of cards? The /card commands allow you to play a game of cards with your fellow players! Play some Poker, play Go Fish, or make up your own rules; the power is in your hands with these commands!
/card add [CardName] [X]: Adds X cards with the noted name to the deck (Home Owner only)
/card deal: Deals a random card to each of your guests (Home Owner only)
/card deal [CharName]: Deals a random card to the named guest (Home Owner only)
/card open_all: Reveals all cards in your guests' hands (Home Owner only)
/card: Shows what cards are in your hand and how many cards are left in the deck
/card discard [CardName]: Discards the named card in your hand
/card handover [CardName] [CharName]: Gives the named card in your hand to the named player
/card open: Show your cards to other players
/card open [CardName]: Show the noted card to other players
/card reset: Clears everyone's hands and empties the deck
/Roll
If cards are in play, then so are dice! Typing "/roll" into chat will automatically generate a random number between 1 and 100, and display it to other players. You can also add in a number, such as "/roll 20", to generate a number between 1 and the noted number. This can be used on any map.
/Survey
Want to get the opinions of your guests in the house? Use the "/survey" command to generate a multiple-choice poll for them to answer with the following commands:
/survey open [Topic]: Initiates an Open survey, which will report the results to all guests when complete
/survey secret [Topic]: Initiates a Secret survey, which will report the results only to you when complete
/survey add [Option]: Adds the noted option to the survey
/survey start: Sends the survey to your guests
/survey end: Ends the survey and reports the results. When all guests answer the survey, it automatically ends and reports the results
/survey: If there is an active survey, see the current results of it
/hostalarm [Message]: Displays the noted message to everyone in your house
/hosttombstone [CharName]: Kill the named player and bury them under a tombstone (incurs no revival penalty)
/hostrevive [CharName]: Instantly revive the named player
/hostkick [CharName]: Kick the named player from your house
/randomuser: Selects a player in your house at random
/randomgroup [Number]: Randomly sorts players into the noted number of groups (does not create a party
5. FAQ
1. So what is the advantage of the different sizes of plots of land? What is the advantage of owning larger plots?
1a. There is no advantage at all unless you wanna aim for the monthly star architect. Every month, there is a ranking system called the star architect. You can visit a house and "nominate" (pretty much fame) and based on the monthly increase of nominations for your house, you'll be ranked higher as a star architect. For this, youd want your plot of land where there is a ton of traffic (like Tria or Queenstown) since most people chill there like the new Henesys, people will randomly visit houses. Tria and Queenstown spots will be taken up pretty quick I imagine from kms2/cms2 players that are converting to gms2. Again, plots of land are just to show off your house to the public, there is no difference between a 2x2 and a 5x5 except the 5x5 is probably located in a more pristine spot and looks nicer but is more pricier to upkeep.
2. Are there apartments?
2a. No, they took that out. Everyone has access to the house now. It used to be that you needed either a house or an apartment to use the housing feature.
3. Can you share homes among players?
3a. No, you can however help eachother make their houses however the house is only yours/theirs.
4. Can you own multiple housing plots?
4a. No, you can only own one per account.
5. Can you sell house plots?
5a. No, once you disown it, there is a 24 hour cd period before it becomes available. You can try and risk the timing but chances are it may be taken from someone else.
6. Are the size of the plot of land correlated to the interior size?
6a. No, the interior size is only expanded by expanding while in the home, the exterior plot of land doesn't effect it.
7. Can you choose a different default music to play in your home?
7A. No, however you can play your instruments or use a furnitiure (like a wedding bird) to sing in your home.
8. Can you cancel your house expansion?
8A. Atm no, however they are currently looking into it.
I plan to keep adding more to this guide. Please add more questions to the bottom so that I may update this!
Thank you all for reading! Hope this helped!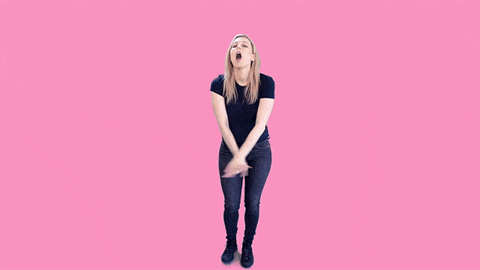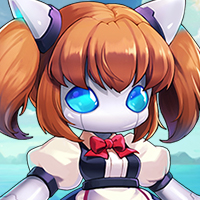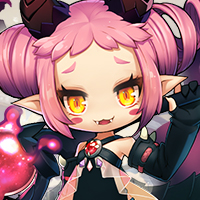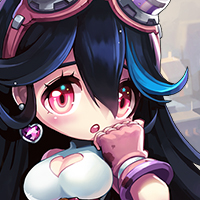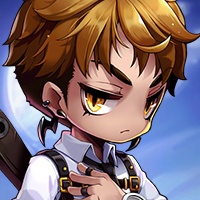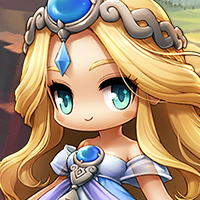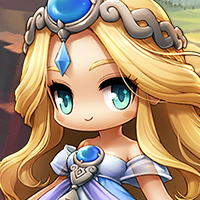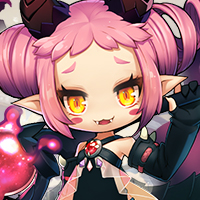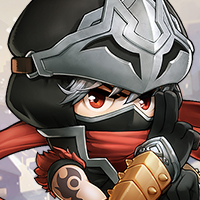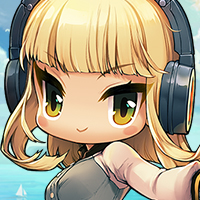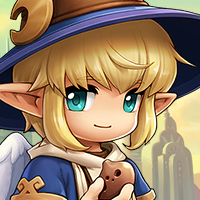 and 90 others.
Which home background will you use?

282 votes

Space

&nbsp

17%

(49 votes)

Plains

&nbsp

7%

(21 votes)

Treetop

&nbsp

22%

(61 votes)

Snowy

&nbsp

12%

(35 votes)

City

&nbsp

10%

(27 votes)

Ocean

&nbsp

21%

(60 votes)

Canyon

&nbsp

6%

(18 votes)

Blank

&nbsp

4%

(11 votes)