Learn everything about the Skilled Ally update this month from the patch notes!

>> http://maplestory2.nexon.net/en/news/article/51769/skilled-ally-update-v15
Saintone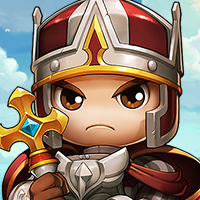 MapleStory 2 Rep: 4,375
Posts: 88
Member
edited

5:09AM

May 5, 2018
in Music
Hi all, this guide used to be much longer, but these forums sadly decided as I was near the end of it to eat the entire guide up. So, for now, this will be a condensed guide until I can re-expand on it over time.
3ML Editor + MIDI Source
In order to compose music in Maplestory 2, you need to either improvise on an in-game interface, upload an ms2mml file, or paste in a song code. This guide focuses on the last of the three. For that, we'll need a program for conversion, as well as a hub to get MIDI files. For this, I recommend
3ML Editor
and
MuseScore
. The former will help us create our songs in a format acceptable by Maplestory 2. The latter has a fairly large amount of pre-composed MIDI files we can convert into the game, and requires account registration on their site to access downloads.
Once you have 3ML Editor downloaded, unpack the .zip file somewhere convenient for yourself and launch the executable within it. From the
File
dropdown menu, select
Import Standard MIDI File
and choose the MIDI file you downloaded from whichever site you're getting MIDI files from.
You'll get a new window for
SMF Import Settings
. If you are familiar with these settings, feel free to toggle them as you'd like. If not, you can follow these universal settings. Only check the boxes in Import Target Track(s) and set Quantization Settings to 1/32 note.
The song should now be imported into 3ML Editor. We need to first
Optimize All Tracks
from the
Track
dropdown menu and
Optimization Options
. Doing so will condense the number of characters the song takes while preserving the sound. This is important, as it may allow you to use a smaller sheet for a song that you like, saving you money.
After that, we need to set the tempo and volume across all tracks to be synchronized. Look for the green t in Track1 and the number that follows it. This letter and number denote the song's speed at which it's played at. You may have an orange v and a number after it as well. This is the song's volume. If the orange v is not there, you can manually set it right after the t# value, up to a max volume of 15. Any volume between 10-15 is fine. Too low and you won't hear it well in-game. With these two values set in Track1, copy and paste them into the beginning of all other tracks so they look like Track1 as well.
This will synchronize the speed and volume of the main melody along with it's harmonies. With that, you're done! Feel free to listen to your song on 3ML Editor's built-in instrumentation to see if it sounds okay.
Music Sheets
They come in three types. 3'000, 5'000, and 10'000 sheets. You can buy them all from music NPCs in the world, however the 10'000 sheet will require you to reach Maestro musical rank to purchase. Note that you don't need to be Maestro to use the 10'000 blank sheet, just to purchase it. Someone who has reached Maestro can trade you the sheet.
3'000 Blank Sheet: 10 Plays for 20'000 Mesos or 20 Plays for 40'000 Mesos
5'000 Blank Sheet: 10 Plays for 50'000 Mesos or 20 Plays for 100'000 Mesos
10'000 Blank Sheet: 10 Plays for 125'000 Mesos or 20 Plays for 250'000 Mesos
The numbers 3'000/5'000/10'000 denote how many letters, numbers, and symbols a sheet can hold. The bigger the amount, the more complex and lengthy a song can be with additional harmonies.
These sheets can be traded between players. The songs that are composed can as well. To reach Maestro rank, you simply need to play music. The longer the music (up to 3 minutes 20 seconds max reward), the more EXP you get towards rank and character EXP as well. Playing music gives you a moderate amount of EXP, and is not a bad thing when you need to take short breaks from the computer.
You may also get some music sheets from daily reward boxes as well, however these are bound.
Importing Your Song
You've finished your song code on 3ML Editor and have the appropriate blank sheet. What comes next? Simple, it's just copy and paste from here! Double click the blank sheet in your inventory and open up enough tabs to house all your tracks. Remember that Melody is Track1.
Go into 3ML Editor and right-click Select All, copy, and paste each track into it's respective tab in-game.
Give your song a name (this will appear when you hover over the completed composition in your inventory) and select the instrument it's best played on. This setting doesn't affect the sound of the song, but it may affect which instrument plays the main melody during an ensemble. Before you compose, give your song a listen with the playback buttons on the right of this window to make sure it sounds okay. Sometimes, songs that work on 3ML Editor don't sound quite right in-game. It's important to make sure your song is okay, or you may end up wasting money on a song that doesn't sound harmonious.
Congratulations on composing your piece!
Playing Your Song
You'll need an instrument first. First instrument you can get is from the music tutorial which will provide you an electric keyboard. Other instruments you can either buy from the music NPC for Mesos (he has a few Merit/premium currency ones) or from the Merit Shop which also has thematic and other visually appealing instruments. Not all instrument types can be obtained without paying money.
Once you have your instrument, double click it or assign it to a hotkey and press it. Doing so will open up a new window. There are two tabs here. Improvise and Play Score. Improvise as the name suggests allows you to just play your instrument using buttons on your keyboard. Play Score is what we want to play pre-arranged pieces that we or our friends compose.
Under Play Score we can see our music rank as well as two options: Solo Performance and Ensemble Performance. The former allows you to play a piece on your own. You will not be able to play all the harmonies by yourself if your song has multiple harmonies. The latter will let you play in a party, and your friends will sync up to you.
When doing a Solo Performance or Ensemble Performance, the length of the song will be showed on the right of this window. When the song is playing, it'll also give you a timer which tells you how long the song has been playing.
To use the Ensemble Performance feature, all members of the ensemble should be in the same party. They should navigate to the same window and drag the same score into the window and click Join Ensemble, with the exception of the party leader. When a member has joined the ensemble, you'll see a blue music note in a speech bubble over their head, indicating they are ready to play when given the command by the party leader. Once you've confirmed all band members are ready to play, the party leader should also click Join Ensemble which will trigger all party members who were ready to start playing the song simultaneously and in sync with one another. Ensemble members who did not ready up before the party leader initiated the song will not be able to sync up unless the ensemble restarts.
You will get EXP and rank EXP even if you end the song early. The amount of EXP is always valued by how long you played a song for. However be wary that playing a song will still reduce the play count of the composition by 1 even if you ended the song early.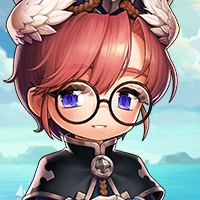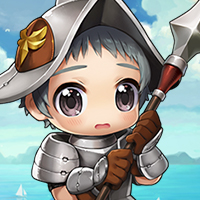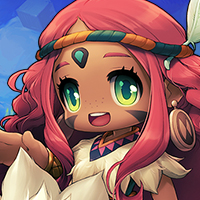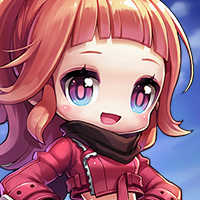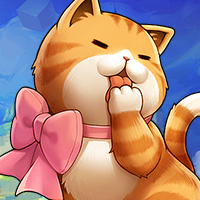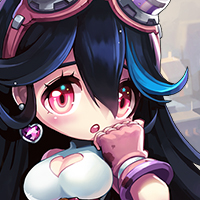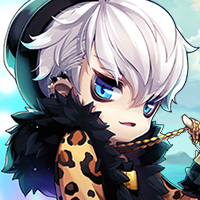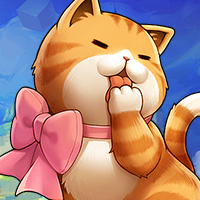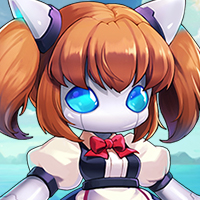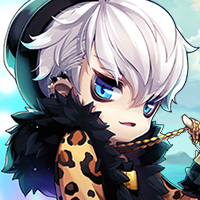 and 72 others.