Please do not send inquiries to the Forum Moderators and Community Manager Cuddles regarding forum name changes. Exceptions are only made if the forum name violates the CoC. Thank you for understanding.
But I don't wanna tank...
Moxar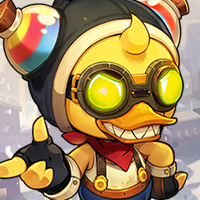 Maplestory 2 Rep: 1,475
Posts: 93
Member
edited

2:18PM

May 2, 2018
in Knight
"Waaaaa I dun wanna tank!" he screamed like a baby.
"What else can a knight do?" she asked oh so casually.
He paused. Nothing came to mind. He shook his head as he went through his skills remembering what each one did.
"It's ok I'm sure we can find someone who knows," she consoled him.

So guys what else can a knight do? They will never have the best possible DPS but can they dish out enough damage to make a decent contribution to the party aside from their buffs?