Please do not send inquiries to the Forum Moderators and Community Manager Cuddles regarding forum name changes. Exceptions are only made if the forum name violates the CoC. Thank you for understanding.
Diamanatrix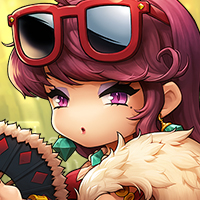 Maplestory 2 Rep: 2,160
Posts: 60
Member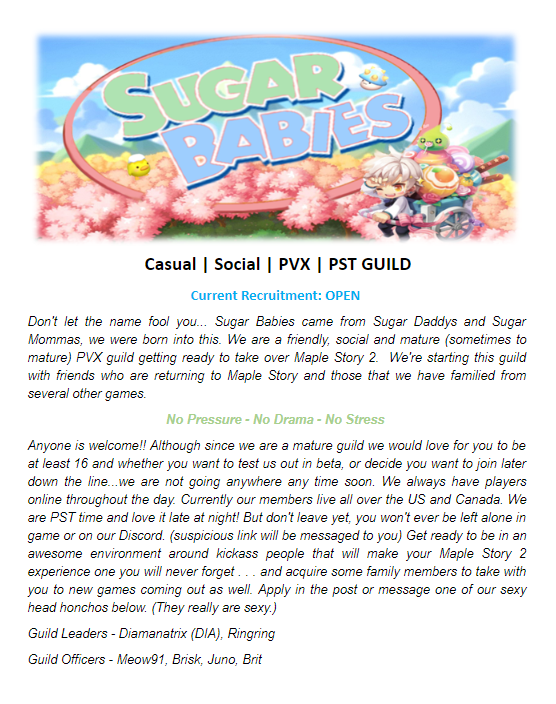 -2 hours from expansion.......Hope you all have been enjoying your MS2 as much as we have. With the expansion open to 70 for our guild we need all classes for multi runs. We are also looking for a merger as well with like minded fun individuals to keep this fam growing so please if you are interested in merging your guild with all the benefits and more let Dia, or any guild member know.
Here are some updates on the guild and what we have to offer:
Guild Rank: 5 (75600 / 120000)
LATE NIGHT GUILD (active 3pm -5am)
Requirements:
450 Trophies
4,500 Gear Score - Chaos raid ready
Active in game - Check-Ins and Donations (as often as you can to help raise the guild) Long term absences happen just please let us know.
Discord Activity - During Chaos Raids (mic not required) but are always welcome all day and night
Rated M+ (No Filter)
Come join our discord, make new friends, hangout, share information and make MS2 that more exciting.. Ill post it here, just in case i forget to respond to a message. Hope to talk to you all soon....and dont mind our mouths!!!
https://discord.gg/5GJaUZ4