Dual wield dagger or shield?
Sugarspoon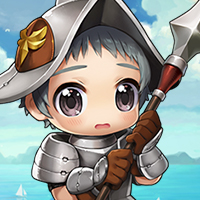 Maplestory 2 Rep: 705
Posts: 12
Member
edited

7:10AM

April 30, 2018
in Thief
I would like to raise the question regarding how the dual wield system works, is it more effective to use a shield and one weapon in this game compared to a combo of two offensive weapons?
How are the combat stats calculated?
Please share your experiences.
What will you be wielding?

72 votes

Dual Wield Weapon

&nbsp

86%

(62 votes)

Weapon + Shield

&nbsp

14%

(10 votes)