Please do not send inquiries to the Forum Moderators and Community Manager Cuddles regarding forum name changes. Exceptions are only made if the forum name violates the CoC. Thank you for understanding.
Dual wield dagger or shield?
Sugarspoon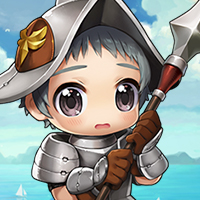 Maplestory 2 Rep: 955
Posts: 23
Member
edited

6:10AM

April 30, 2018
in Thief
I would like to raise the question regarding how the dual wield system works, is it more effective to use a shield and one weapon in this game compared to a combo of two offensive weapons?
How are the combat stats calculated?
Please share your experiences.
What will you be wielding?

89 votes

Dual Wield Weapon

&nbsp

83%

(74 votes)

Weapon + Shield

&nbsp

17%

(15 votes)