Please do not send inquiries to the Forum Moderators and Community Manager Cuddles regarding forum name changes. Exceptions are only made if the forum name violates the CoC. Thank you for understanding.
Knights only purpose tanking?
Archmonk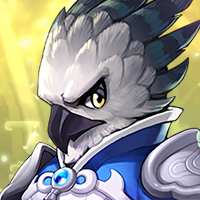 Maplestory 2 Rep: 2,615
Posts: 139
Member
edited

7:39AM

April 28, 2018
in Knight
I want opinions. Do knights only exist to tank? They have buffs but mostly surrounded by increasing defense statistics. Buff + Tank, but really the role falls into the tank category.

What do you think?
Is tanking the main purpose of the Knight class?

99 votes

Yes

&nbsp

43%

(43 votes)

No

&nbsp

57%

(56 votes)