Please do not send inquiries to the Forum Moderators and Community Manager Cuddles regarding forum name changes. Exceptions are only made if the forum name violates the CoC. Thank you for understanding.
DrYoshiyahu
Maplestory 2 Rep: 9,180
Posts: 529
Member
edited

7:06PM

April 26, 2018
in Archer
Story time! I just wanted to share with you all why I'm proud to be an archer and why you should be, too.

When I started playing MapleStory, there were four classes: Warrior, Magician, Bowman, Thief. Everyone loved to play Warriors for their survivability and ally buffs. They were almost all Spearmen, and all basically necessary for a party quest. Everyone loved to play Mages for their crazy high damage, and especially Clerics for their heals. You couldn't go anywhere without seeing a Mage, and Clerics reigned supreme. And especially, people loved to play Thieves. For the mobility, for the damage, for the exploitable luck mechanics, for the Haste buff, and for Assassins. No one played Bowmen.

Now, I didn't know this. I just picked a class I thought sounded alright, just at a first glance. So I made my character, got through Maple Island and out of the tutorial, and just started walking until I found Henesys. Once I was there, I met Athena Pierce, and I thought, "yeah, this looks alright, I'll give this a go." So I grinded my way through ten more levels, until I was in the 20s. I had to keep buying arrows, I struggled to deal the same kind of damage as the other classes, I constantly died. I didn't have the health of a Warrior. I didn't have Magic Guard like a Mage. I couldn't attack while jumping through the air like a Thief.

So when it came time to play Kerning City PQs for that sweet, sweet PQ exp, which, at the time, was the only way anyone leveled from 21-31, I was heartbroken to find out that not only was I not strong enough to get through the first room, killing the crocodiles, without relying on a teammate, but I wasn't strong enough to fight King Slime either, and he would decimate me with my low mobility. In fact, Bowmen were so weak at that point, that many players would ignore me as I shouted out "J> PQ!" over and over. Occasionally some players would have mercy on me and give me a go, other times I would just go back to grinding on Mushrooms in the Dungeon.

When I got to level 30, things started to look up for my Archer, which was now a Hunter. I had an AoE attack with hard crowd control, which was an absolute godsend. If you didn't play Bowmen in those days, it's almost hard to imagine what a difference it makes to have Bomb Arrow. I also no longer needed to buy and carry thousands of arrows with me everywhere I went. Soul Arrow would save me an indescribable amount of money. For the first time, I was actually happy with my choice. I had slogged through hell to get to this point, and I was really beginning to enjoy myself.

What you have to understand is that, at that time, we had the first and second job advancements, and that's it. Getting to level 30 was a massive grind, and getting to 60 was basically maxing out your character. There was no Ludibrium, so there was no Ludibrium PQ. Training really was a grind at this point. But I didn't care. I loved my Hunter. I felt like a badass using Bomb Arrow.

The public perception of Archers didn't change all that much. No one played them, no one really wanted one in their party. You were a noob if you played one. The weakest of all the classes. But then the third job advancement came. I was already level 70 by this point. I headed straight to El Nath to find out whatever was awaiting me, and it was glorious!

I could shoot FOUR arrows at once using Strafe! I had Arrow Rain and Inferno! I could summon a hawk by my side! I got a slight movement speed buff that I loved way too much for what it was. Even Puppet was a life-changing skill in the right situations!

I was powerful. Archers were powerful. Arrow Rain and Arrow Eruption were incredible skills for training, and Strafe skyrocketed our potential in boss fights. I was the envy of all my friends. Strafe was such an incredible tool, that shooting out those glowing purple arrows, I was able to solo some of the lower-level bosses for the first time.

Now I didn't just love my Hunter turned Ranger, I was proud to play him. For the first time, the term "Bowman Pride" started to circulate. For the first time, we really felt like we were a legitimate class that could compete with the others. That being said, it probably wasn't true. Hermits were still insanely popular in every sense of the word, Priests were necessary in every boss run and the first pick for any PQ, and Dragon Knights were the cornerstone of every successful guild and boss run. In fact, Dragon Knights made up so much of the higher echelon of players, that half the biggest guilds were all run by a Dragon Knight. But even still, as a Ranger, I could hold my own.

And then everything changed. Everything went completely upside-down at the beginning of 2008. The fourth job advancement came, and my MapleStory experience was never the same. Hurricane was single-handedly the most beautiful thing I'd ever seen. Sharp Eyes made Bowmen the envy of every other class, and a necessary part of every boss run. My Hawk became a Phoenix! A Phoenix!

Now everyone wanted me in their party. As a Bowmaster, I could take down bosses like no one else. I could even solo some of the higher-leveled bosses. I had come from nothing; from the weak-ass noob class that no one wanted to play. But now I was the king; one of the strongest bossers in the game at that time. I would go on to get my Bowmaster to 200 before giving up the addiction, but I will never ever forget the pride that I felt for my Bowman.

The experience had such a lasting effect, that even now, no matter what game I play, I main an archer. Every RPG, every Hero Shooter, every MMO, even in strategy games, my Bowman Pride goes with me. I will never main another class. Whether the Archer/Ranger/Bowman in whatever game is the weakest or strongest class, I'm proud to play a Bowman.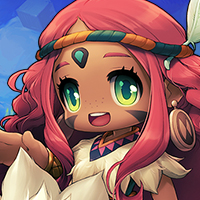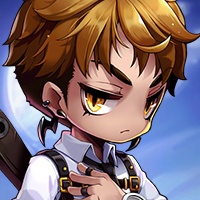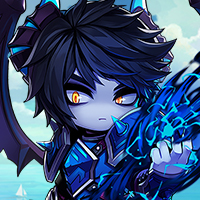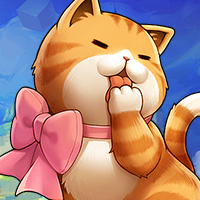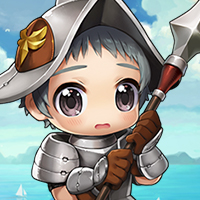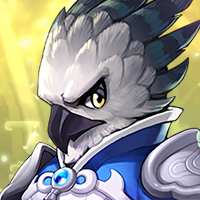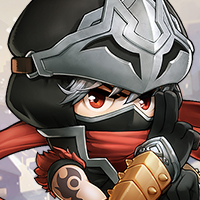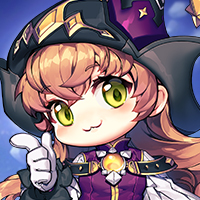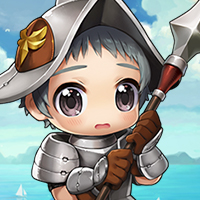 and 19 others.