Please do not send inquiries to the Forum Moderators and Community Manager Cuddles regarding forum name changes. Exceptions are only made if the forum name violates the CoC. Thank you for understanding.
HEYYYY future fellow thieves!
Zangeon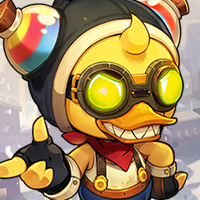 Maplestory 2 Rep: 865
Posts: 11
Member
SUP FAM! so what's everyone's reason for going with this class? mine is that i wanted to go priest, but too many people are already going with that. sooooo decided to go with a seemingly less popular class choice
also im hoping thief has some sexy DOT's.