Please do not send inquiries to the Forum Moderators and Community Manager Cuddles regarding forum name changes. Exceptions are only made if the forum name violates the CoC. Thank you for understanding.
Bromo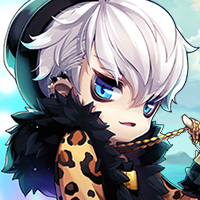 Maplestory 2 Rep: 1,875
Posts: 63
Member
Okay, before you think "Omg no what a casual noob!" hear me out!
Console gaming has been geared more towards MMORPG and other kinds of online gaming with every new game or console they put out.
Fortnite was allowed for Cross-Platform along with other games do this leads me to think, why not make MapleStory 2( or even MapleStory 1) available for Xbox and PlayStation? Some people enjoy playing on consoles a lot more than on PC. I, for one, would love the idea because I have a PC and a PS4 so I can hold MS2 parties at my house where I can play together instead of just me. I think it's a very good idea, and I'm surprised nobody else has brought it up.

Let me know your thoughts!



Should MS2 release console gaming?

25 votes

Yes

&nbsp

60%

(15 votes)

No

&nbsp

40%

(10 votes)